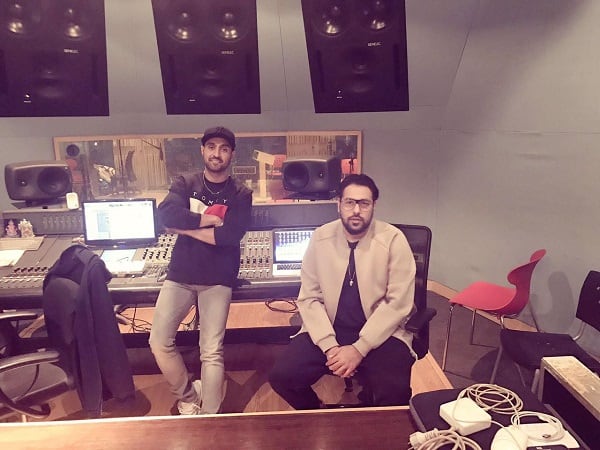 Diljit Dosanjh is without a doubt heartthrob of the nation. He is rapidly expanding her territory  into Bollywood. We loved him in Udta Punjab, and are sure going to be wooed by him Phillauri as well. And then there is Badshah, whose rap features in every second dance number we hear these days. Imagine if the two powerhouses team up? And we are here to tell you that the collab is certainly seems like on the cards.
But recently he was spotted at a recording studio in the suburbs with the Punjabi rap sensation Badshah.  We had our sources inform us that, the two were jamming together for a new track they are collaborating on. Now that is the kind of news that makes a weekend. If you are a fan of the two, we believe you are going to listen to Proper Patola on loop now. Proper Patola was a hit song they teamed up for in 2013. The fact that Badshah and Diljit were rehearsing together once again has so many possible outcomes. They could be coming up with a new track, or maybe a stage show. A performance on an episode of Rising Star India also is quite possible. We will get all the details of this jamming session soon, till then sit back tight, because something or the other is definitely happening.
Badshah has many superhit tracks to his credit from 2016. Be it Kala Chashma, or Kar Gayi Chull, or Baby Ko Bass Pasand Hai – the rap artist has certainly owned the year. We are looking forward to how he plans to rule the music charts in 2017. Well, with a performer like Diljit Dosanjh by his side, we might just get the biggest chart topper of the year.