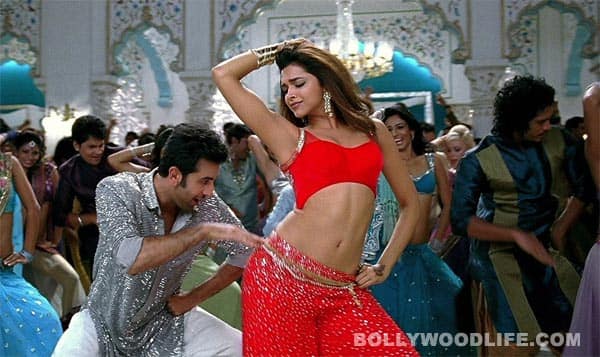 The duo does some super-fast dancing to this high-tempo Punjabi number
Ranbir Kapoor hasn't really done much dancing in his last few films, and so it seems like he has taken to the dance floor with a vengeance in Yeh Jawaani Hai Deewani. In Dilliwaali girlfriend, Ranboo and Deepika Padukone do some really brisk dance movements and keep up with the super-fast pace of this track by Pritam. A typical Punjabi dance number, the song is a bit of a letdown after the first two from the film, Badtameez dil and Balam pichkaari, which are already big hits.
But while Ranboo looks super adorable making faces at the camera and dancing away, Deepika looks a bit awkward with her expressions and the old fashioned-tweaked to new red sharara that seems to have gone wrong – especially when doing this particular dance step! In fact, the steps themselves are quite out of the box, different from what we have seen these two do before in their various films, and still with that Shammi Kapoor flavour.
Take a look at the video and tell us if you like the dance movements….