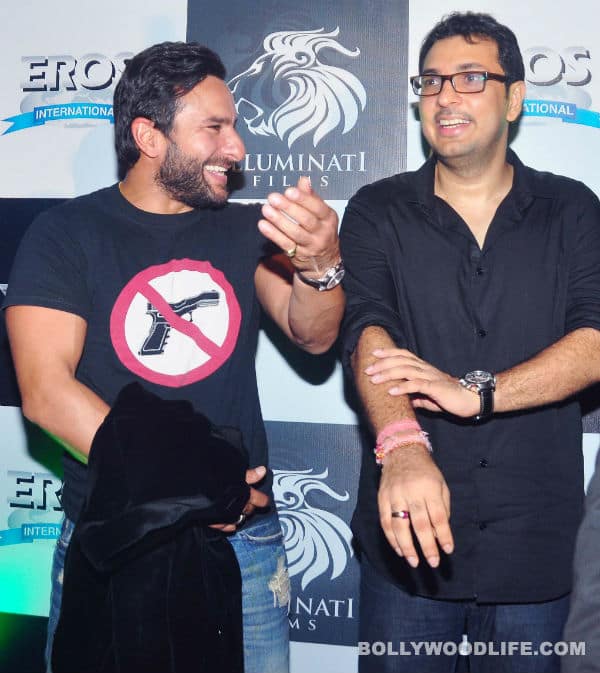 The producer of the Saif Ali Khan-Deepika Padukone-Diana Penty starrer is grateful for the stupendous response his film has received from the audience
Ever since we first saw the trailer of Saif Ali Khan's home production Cocktail we knew that it would connect with the youth. We may have reservations about the way the film ended, but agree that it is a good watch, if only for the first half. We doubled up laughing each time we saw Boman Irani and his shenanigans in this love triangle. We don't mean to take away the limelight from the girls, Deepika Padukone and Diana Penty – they were good too! These are just two reasons we were not surprised when we heard from producer Dinesh Vijan, who was gushing about the success of his film.
Dinu, as he is fondly called, texted us, "Cocktail has managed to get straight to the youth. Once the songs and promos released online and went viral, I knew that soon it wouldn't be our film any more and would belong to them. Our exclusive online strategy was a calculated risk that has paid off. The Internet is democratic, uncensored and a brutally honest medium, and all our online viewers gave Cocktail a life of its own and our responsible for its massive opening. We have done Rs 36crs over the weekend… I am very grateful for this." It's always good to hear from you Mr Vijan, and we hope Cocktail helps Saif get an entry to the so-far-evasive 'Rs 100cr Club'!
ALSO READ: COCKTAIL box office report: It's a hit!