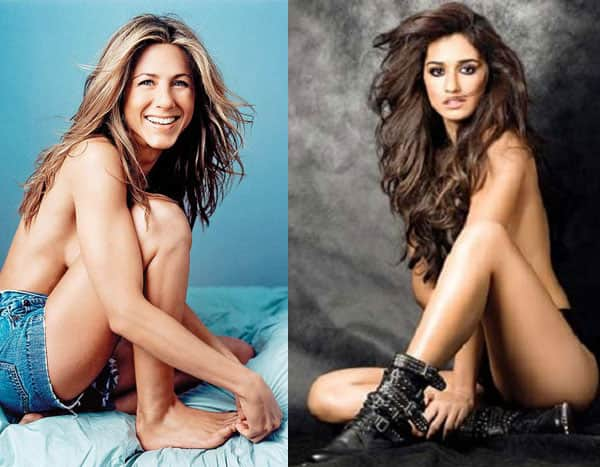 Disha Patani's raunchy photoshoot for Dabboo Ratnani has already started going viral! The diva makes her debut on the celebrated annual Bollywood calendar and boy is it smokin'! While we're going gaga over this topless pic of hers, there's something you folks must know. The pic is inspired by Jennifer Aniston's iconic GQ photoshoot. Of course, the mood of both the pics are vastly different but they're equally hot. As you can see, Disha's look is quite bold and she gives out a total badass feel. With just a hint of black underpants and metallic boots, Patani looked smokin' hot. Aniston on the other hand has a more casual feel to her pic. There's a girl-next-door kinda vibe to it.
Dabboo Ratnani's 2017 calendar launch is set to happen today and while we gear up for the same, here's the first look from the photoshoot! Like every year, the photographer compiles a set of pictures by conducting photoshoot with his friends from the fraternity. With every year passing by, the hotness quotient keeps amping up. Even here as Disha strikes up a pose wearing nothing on top to hide her inhibitions but her long tresses, she sure has set temperatures soaring! The common ground between Jennifer and Disha's photos were noticed by DNA's web portal. We too drew the same similarities that the portal stated. You can check out both the pics below and see for yourself that both the shoots may give different vibes, the pose, the elements are pretty similar. (ALSO READ – Disha Patani's topless photoshoot for Dabboo Ratnani's annual calendar is smokin' hot)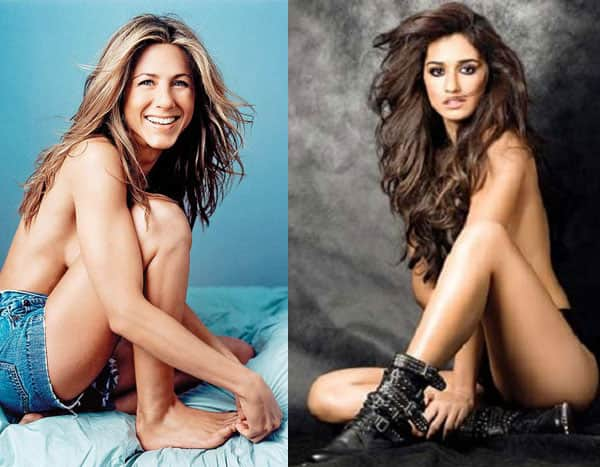 In an interview with DNA, the actress spoke about the almost-bare shoot, "I was not topless, you don't see anything, you only see my back. It was Dabboo's concept and I just followed references he showed me. This is my first time in the calendar, we wanted it to stand out." According to Disha, the shoot got over in barely an hour. "My only input was in terms of the make-up, I wanted smokey eyes and blow-dried hair," adds the actress who admits being a simple dresser in real life and doesn't like wearing make-up when she steps out. "I don't think make-up is good for skin. We should let it breathe," she cautions. The Kung Fu Yoga actress stated how she is clueless about what a bold shoot is but just looks at the fact that she is comfortable. "I don't know what a 'bold shoot' is. I am comfortable with my body so there's never been scope of any inhibitions." (ALSO READ – Priyanka Chopra, Ranveer Singh, Shah Rukh Khan, Shraddha Kapoor all set to rock the Dabboo Ratnani 2017 calendar – here's a sneak peek)
This is just the start guys! Brace yourselves for a lot more pics of celebs like Priyanka Chopra, Shah Rukh Khan, Sidharth Malhotra, Sonakshi Sinha, Varun Dhawan, Tiger Shroff, Vidya Balan will soon be revealed! All you gotta do is stay tuned to this space and we'll make sure to be the first ones to bring the pics to you!