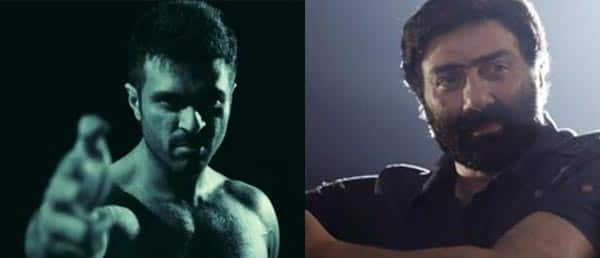 While Harman makes a genuine attempt to break away from his Hrithik-look-alike image, the dhai kilo ka haath Sunny prefers to employ his oongli this time around. Watch the trailer to know what we are talking about!
We are not too sure of how this incredibly hatke combination of Harman Baweja and Sunny Deol is going to get audiences drawn to the theatres. But truth is, the trailer of the duo's next looks sleek and appealing in a strange way. Perhaps it's because of the quirky dialogues and the fact that Harman is not trying to be a Hrithik Roshan clone (the lad can't help much in the looks department though). At least his body-language seems to promise that. Sunny Deol too seems quite interesting even as he has chosen to do what he does best-maar dhaad, the Deol dude looks promisingly different than his usual reserved-for-action-alone image. Aditya Pancholi too made his menacing presence felt in the video.
Take a look at this trailer and tell us what makes this trailer not-so-bad. After all, we at BollywoodLife believe in giving everyone a fair chance even though you happen to be a certain Baweja!