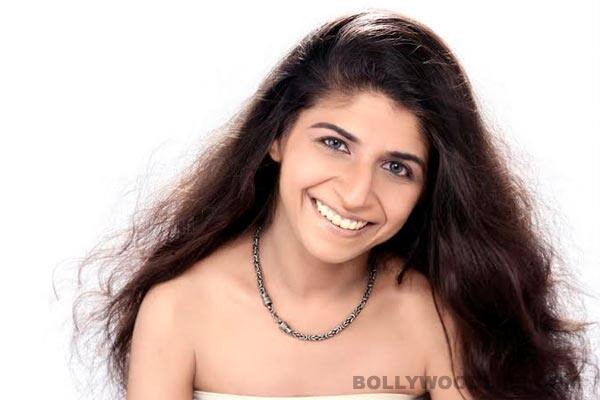 Take a look at the daily routine and life story of a film personality of a different kind. Meet an actor who is hatke, with a spirit that refuses to quit….
Divya has cerebral palsy and has been confined to a wheelchair since her birth. She is a creative professional whose resume includes starring in Anurag Kashyap's Shaitan and training Hrithik Roshan for his role as a quadriplegic in Guzaarish. She plans to release her first feature film later this year, one that she has written, directed and acted in.
Tell us about yourself….
My name is Divya Arora, and I am a graduate from Lady Sriram College (LSR), Delhi, with a double MA in sociology, world cinema and French. I've been wheelchair bound since birth, but my spirit refuses to give up and I love life. I'm going to be 18 till I die. I'm a creative bundle of multi talents. Yes, I am physically challenged, but my abilities over shadow my disabilities. I am constantly looking for work as I need to be financially independent to survive. I do not have any problem in mobility and am very independent. Some of my credentials are being a presidential awardee, an actor, a director, a writer, ruling the stage from a wheelchair with over 12 years of experience in events and writing as a copy/content writer for both print and web, along with other media. I have directed more than 25 plays since my time in LSR.
Tell us about your experience of working in the Shaitan (2011, directed by Bejoy Nambiar and produced by Anurag Kashyap)….
Bijoy is a brilliant person and was open to have me acting in the film along with my wheelchair, as he believes in realistic cinema. Even though my role had no dialogue, my emotions were powerful. The rest I leave to my fans to rate my performance.
Tell us about your experience in Guzaarish.
I was in touch with Sanjay Leela Bhansali even before Guzaarish started being made. I had wanted him to direct my first feature film, which is why I had approached him in 2009. He told me that he was making Guzaarish and would like Hrithik to take training for me for the role. However, at that time I was staying in Delhi, so Sanjay asked me whether Hrithik should come to Delhi or would I come to Mumbai. I decided to come to Mumbai, as I always wanted to. During the preparation phase Hrithik observed every detail about me and the way I led my life – he is a complete director's actor. He would ask questions regarding his role and about cerebral palsy patients, which he knew only I could answer. What Hrithik did in Guzaarish was brilliant acting, and what I do every day is actually performing the role.
Take us through a day in your life….
You're telling me to describe to you my day from the time I wake up in the morning to the time I sleep at night! But there are nights when I do not sleep at all. I am so much into my writing that I do not realise when the night has gone by. However, when I do get up in the morning I start to focus on my life goals, thank God for the lovely day and for all the love and happiness there is in my life. I then get ready and go to my office in Juhu. I travel till there in a taxi that waits for me; at other times, I have to call out for a cab. I work as a creative associate for a company called Cineyug Entertainment, owned by the Morani Group, and they truly are wonderful people to work with. I am extremely proud of working for them and the fact that gave me this opportunity to utilise my creative talents.
I get home by 7 pm, and like any woman, have to shop for groceries and plan what has to be made the next day for lunch. Sometimes I spend time with friends and start preparing dinner while listening to music. After dinner I respond to my fan mails and resume writing after dinner. (Divya has her script copyrighted. And even though her hands have turned inwards due to her disability, every word has been typed by her on her laptop)
What are your plans for the future?
Professionally, I am looking forward to my feature film that I have written, directed, produced and acted in, slated to release in the second half of 2014. It is a rom-com that has been inspired from a Hollywood classic and adapted to suit Indian sensibilities. I am also seeking support from industry and non-industry people who could come on board and contribute as actors, distributors and financiers.
On a personal level, I have the same dreams, hopes and needs as others. I believe there is someone for everyone and I am sure that I have someone waiting for me who will accept me for what I am. Recently I was runner-up at the first Miss Wheelchair India competition that was held in Mumbai. Just like the winners of other beauty pageants, I want to have my own endorsements, responsibilities and ad campaigns. Beauty is boundless. If Hrithik can be accepted in Guzaarish, Vidya Balan in Guru, Rani Mukerji in Black and Vivek Oberoi in Krrish 3 (when reminded that Vivek was the villain in Krrish 3, she says, 'Accha, then leave that out!'), then even I should be. I love Mumbai and want to breathe my last by the ocean and die in the arms of the ocean.
PS: Divya is without an iota of a doubt one of the toughest persons I have met. She admits that her condition is deteriorating, but the actor in her manages to mask that well.
By Kabir Singh Bhandari