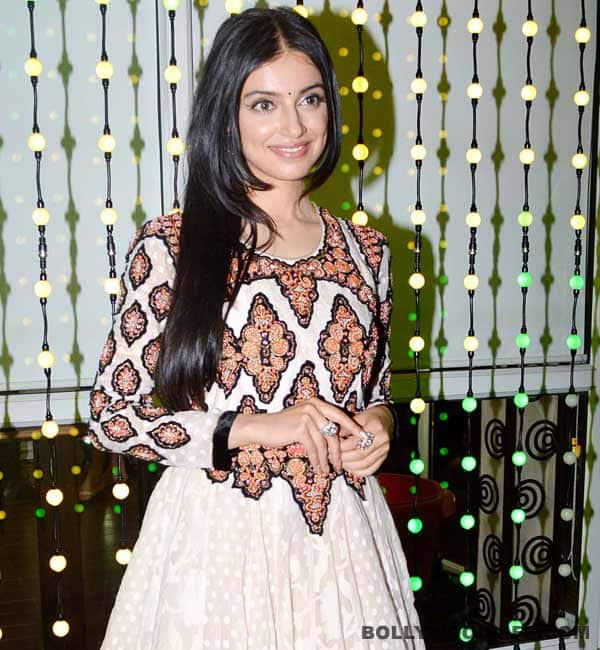 The Yaariyan director talks unplugged about her personal dreams and ambitions…
Divya Khosla Kumar has been in the Hindi film world for a long time now. She was first seen acting opposite Salman Khan in a music video. And then she starred in a film with Akshay Kumar, Bobby Deol and Amitabh Bachchan, but found a new life off-screen after that when she married T-Series head honcho Bhushan Kumar. Now she resurfaces in B-town with her directorial debutYaariyan. And she spoke to BollywoodLife recently about all this and more…
How did you become an actor?
My upbringing happened in Delhi. We were a normal upper middle class family. I was fairly intelligent in and did well in studies. I was doing my B.Com Honours when I started modelling for print ads. When I was 20 my mom allowed me to shift to Mumbai and follow my dreams. In my very first year I landed a music video and that too with Salman Khan in it! Slowly I moved over to doing more music videos and then got a role in a South film. Finally, after some auditions I got my first break in Anil Sharma's Ab Tumhare Hawale Watan Sathiyo which had a big line-up of stars including Akshay Kumar, Bobby Deol and Amitabh Bachchan. The movie released in December 2004 and by February 2005 I was married to Bhushan Kumar.
So you met Bhushan Kumar during the shoot of the movie?
No, actually I met him at Anil Sharma's residence. Bhushan was doing the music for the movie. He instantly liked me and started messaging me and we kept on having chats. He invited me with my family for his sister's wedding in Delhi and that's when my parents met him and they liked him instantly because of his humility even after so many achievements. My mother pushed me to get married to him, and by then I also had started liking him. Thus we got married.
The world knows Bhushan Kumar as a producer. What is he like as a husband, father and son?
Bhushan has all the qualities mixed fairly well in him. He is pretty down-to-earth and likes working hard to achieve his goals. He is also very practical and dedicated to the only reason of his life: to take ahead his father's dream. He keeps very busy with work and thinks that I as a wife am also the same, although at times I feel like just giving work a bit of a rest and talking about our lives. I am very adjusting as a wife and therefore never trouble him in his space and give him his freedom. But for sure I would want him to be a bit more loving towards me. Along with all of this, he is also very emotional. He takes things to heart very easily, but never expresses it. He never cries, although he has so much stress to deal with and that angers him at times. But he makes up for all that anger right at the very next moment.
Whom do you love most?
My son. I can never go to bed without my son. I can manage to sleep without Bhushan, but not without my son.
Why direction? Why not get back to acting?
When I came to Mumbai I wanted to become something. I had never thought that I would get married that early. I always wanted to be in the creative field and in order to quench that thirst, I came to Mumbai. But before that I got married. Not that anything bad happened, but I always wanted to do something where I could hold the reins. I have not assisted any director before and it gives me immense pride to say that I made this film without any other director's help. Bhushan is not someone who would put his money on something just because his wife is saying so. I had around eight scripts rejected before he finally said yes to this film. People may think that I am Bhushan's wife and thus it would have been very easy for me to get into direction, but it took me almost eight or nine years to get this chance. Bhushan is very happy with the movie – he has seen it and is therefore promoting it with full gusto. After marriage I felt that the perfect way to channelise my quest for creative freedom was to get into direction. I did some courses here in Mumbai and then I went ahead to make some music videos for T-Series. The music videos did extremely well and that was how I got fully trained to direct a movie. And once I had the right script, Bhushan gave his green signal to the project and here we have Yaariyan with us!