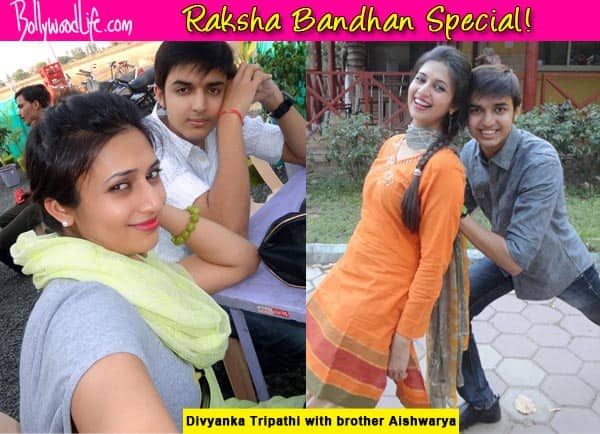 skip advertisement
Divyanka-with-brother-080814
It's a unique relationship that goes beyond friendship. It's a relationship that destiny chooses for us and we simply adhere to it
We caught up with some popular telly actors – Divyanka Tripathi, Ssharad Malhotra and Roopal Tyagi to know their fondest Raksha Bandhan memory. Read on to know what they said…
Divyanka Tripathi
My most memorable Raksha Bandhan is when my brother, Aishwarya Tripathi came to Mumbai three years back and he gifted me a Barbie doll set which I craved for since my childhood. This year, I will be sending him a special rakhi with his favourite brownies.
Ssharad Malhotraa
I would be giving my sister Reema Pawa a surprise this Raksha Bandhan by flying to Kolkatta just for a few of hours. My fondest rakhi memory is when I surprised my family three years back, by visiting them without any prior notice. My family and sister were ecstatic seeing me there. My sister took me out for a fancy lunch. She bought me a laptop as a gift and I carried several gifts for her too. I intend to surprise her this year too.
My fondest memory of Raksha Bandhan was when I tied Smitesh a rakhi when he was just a few months old. I will be celebrating Raksha Bandhan in advance this year. I will be clubbing it with my mom's birthday in Goa.
With these wonderful memories of your favourite TV stars BollywoodLife wishes all the brothers and sisters a very happy and special Raksha Bandhan.