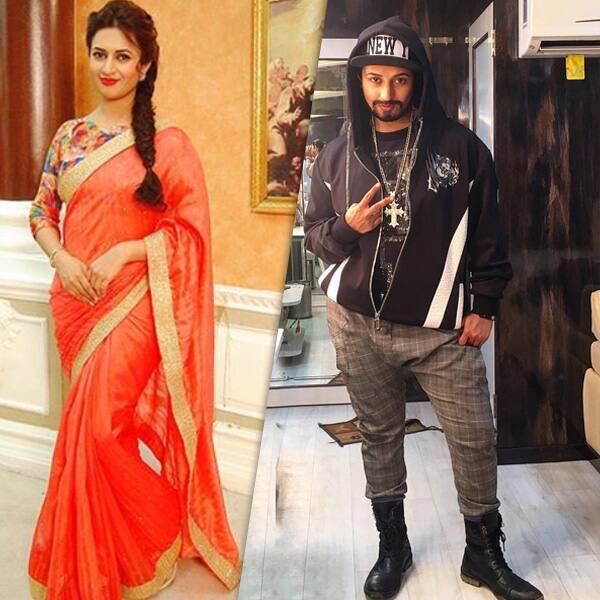 On taking Divyanka Tripathi's name, the first image that comes to our mind is that of a graceful lady dressed in a saree. The character -Ishita, that Divyanka plays in her show Yeh Hai Mohabbatein is partly responsible for this. Ishita is like Kalyung ki Sita, who is esteemed as a paragon of spousal and feminine virtues.
But today after seeing this picture of Divyanka on my news feed, I have got a 440 volt ka jhatka! My first reaction was whose picture has she posted on her account. It was only after a few seconds that I realized that this is Divyanka. The 31-year-old actress has posted a pic of herself in the get up of a man and captioned it as "#Swag." Sporting a French-cut beard, rapper-like clothes and high boots, Divyanka is absolutely unrecognizable in this snap.Check it out –
If you were thinking why this transformation suddenly, let us tell you that it's for YHM. If you don't believe us checkout the changed avatars of other Bhalla bahus –
This is not the first time when Divyanka has transformed herself into someone totally unimaginable for the show. A few weeks back we got to see her dressed as a snow white. Shagun (Anita Hassanandani) had thrown a party for Pihu (Ruhanika Dhawan) and Raman (Karan Patel) and Ishita joint it in disguise to just get a glimpse of their daughter. While Raman dressed as Charlie Chaplin, Ishita donned the joker look.
Few months back for a school theme party, Divyanka had happily turned into a school girl.
Earlier this year Divyanka had also turned a tom boy for the show.
She's the goddess of disguise. Hence proved!