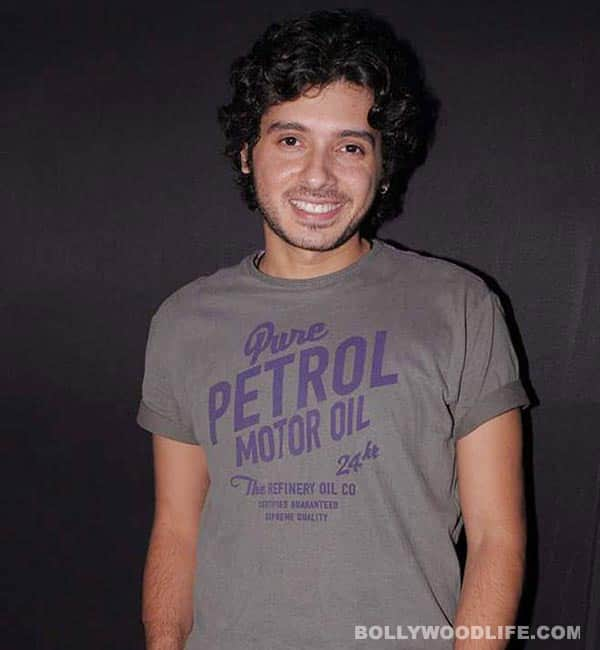 After impressing audiences with his poker-faced comedy in films like Pyar Ka Punchnama and Chashme Baddoor, the young actor talks exclusively to BollywoodLife about his love for drama, his next film Zaalim Dilli and why Jackie Shroff is a sweetheart
Those who have seen Pyar Ka Punchnama, the sleeper hit of 2011, will cherish Divyendu Sharma's memorable character, Liquid. The quirky role of a frustrated lover bagged the young actor the Screen Award For Most Promising Newcomer. Two years later, Divyendu impressed yet again with his portrayal of the poet Omi in David Dhawan's remake of Chashme Baddoor. We caught up with the FTII graduate to know more about his new movie, Zaalim Dilli…
 Zaalim Dilli sounds both intense and interesting. How does the plot justify the title?
The film will definitely justify the title. All I can reveal about the project now is that the people and the situations in this movie are very zaalim. It is not hard-core zaalim. It is not slang. We say in Delhi, bade zaalim type ke aadmi ho yaar tum. It is more on the fun side
The characters you have played so far have been interesting. Would you call them 'zaalim'?
No yaar, Liquid in Pyar Ka Punchanama was not zaalim. He was very sensitive. He was very caring.
But what he did in the climax was certainly zaalim! He slapped his ex-girlfriend's new boyfriend for no reason….
He simply reacted wildly. I would say my character Omi from Chashme Baddoor was more zaalim. He was naughty and a real prankster.
This is your third project after Pyar Ka Panchnama and Chashme Baddoor. What expectations you have from this one?
I am playing a very different character in this one. I don't want to stick to one genre. Logon ne yeh nahi bolna chahiye ke yaar ye toh sirf comedy karta hain. Drama is something I really like to do. I have no expectations. I want people to recognise my efforts.
Does comedy come naturally to you?
I don't think comedy is my forte. Comedy is the most difficult thing to do. It's all about timing, not just of your act, but your co-actors too have to be in sync with you. As an actor, you have to say your lines with conviction and audience must react to that situation. I think that's not easy at all! Comedy restricts you to look at a situation from a particular point of view. Drama, on the other hand, is subjective.
Tell us about your character Dhruv in this movie…
Unlike my previous two characters, this role is very different. Dhruv is a very intelligent guy, he's preparing for the IAS exams. He is very opinionated and knows where to draw the line. If you have watched my previous movies, you will realise that Liquid from Pyar Ka Panchnama was a devoted lover, whereas Omi was an over-the-top prankster. But Dhruv is very definite; he knows where to stop.
Pyar Ka Panchnama was the sleeper hit of 2011. Your second film Chashme Baddoor was a commercial success too. Does this success make you conscious about choosing future projects?
Yes, I have become conscious in the sense that I intentionally try to play something I have never done before. I don't want to repeat myself. I am bored of comedies. As far as Zaalim Dilli is concerned, I chose this project because of its solid writing. Manu Rishi Chaddha, the writer of is just amazing.
You worked with Rishi Kapoor in Chashme Baddoor and now you are working with Jackie Shroff. Did you enjoy the experience of working with the veterans?
Jackie Shroff is a very warm person. The kind of encouragement he gave us was amazing. I am a huge Jackie Shroff fan. I loved his work in Gardish. And I was a bit conscious to work with him as he is a big star, but his presence was very positive. I learned a lot from him.
Rishi Kapoor is a through professional. But he makes you comfortable. He was there on the sets to give me cues even when he was not part of that sequence. He is a no-nonsense person. He doesn't like people fooling around in his presence. If you have anything legitimate to say, only then open your mouth before him. I remember he even complimented me for my acting skills. And invited me for lunch while shooting for Chashme Baddoor. I was over the moon!
After Zaalim Dilli, what next?
I am meeting new people, reading interesting scripts, but I am afraid I have had to turn down many offers. And I don't know if that's the right thing to do. But as I said before, I don't want to repeat what I have done in the past. I am taking baby steps at the moment, without thinking too much about the future!