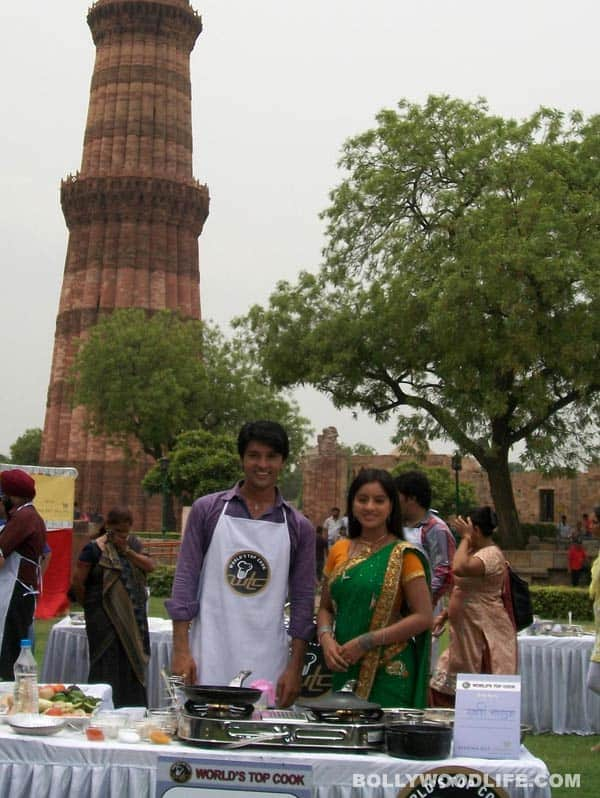 Sandhya, who plays the lead role in this serial on Star Plus, has been reportedly admitted to the hospital. Peek inside to find out why…
While shooting for Diya Aur Baati Hum, Deepika Singh, who is more popularly known as Sandhya, complained of a terrible throat ache. So much so that, birdies present around her chirped that the lady couldn't even swallow her own saliva. Hmmm, sounds like a classic case of sore throat, doesn't it? Well, that's exactly what it was!
The painfully sore throat got so worse that Deepika had to be admitted to Kokilaben Dhirubhai Ambani Hospital in Andheri, Mumbai. And we also hear that the television actor is now on a heavy dose of antibiotics. Tch tch, too bad, no?
And maybe it's not the best time to bring work up, yet we slyly wonder about what about Diya Aur Baati Hum? How will the show run without its most important lead character? Our feathered friends have informed that the show is presently running on the bank of episodes it had created. And to accommodate Deepika's extended sick leave, the script writers may also incorporate an impromptu twist in the tale.
So what is the twist going to be? Will Sandhya be sent packing to her maaika (maternal house)? Or will she be kidnapped by goons who will appear out of thin air? Tell us, readers: What do you think will happen next in Diya Aur Baati Hum?