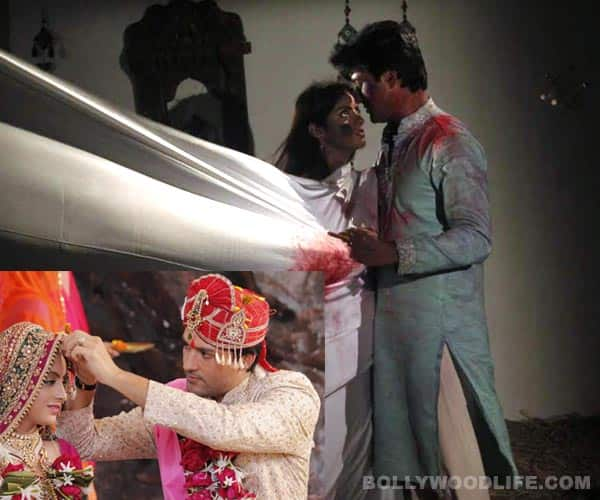 They have waited for a very long time to consummate their marriage and so has the audience
Star Plus' top ranking show, Diya Aur Baati Hum is finally gearing up to show some steamy sequences.
Two years back when Suraj Rathi (Anas Rashid) and Sandhya (Deepika Singh) tied the knot, there was no compatibility between them. Right from their thoughts, to background, to values, to upbringing – they were two diametrically opposite people. However, time brought them closer to each other, but not close enough. The recent episodes of Diya Aur Baati Hum showcased Sandhya and Suraj at the Kuldevi temple trying to remarry because Sandhya believes that she has not fulfilled all her marriage vows the first time they tied the knot. Hence, the remarriage before she leaves for IPS training.
The couple follows all the rituals for their wedding and on D-day, Suraj will take the saat pheras with Sandhya. In the background of a caravan song and some dance sequences, the protagonists will be seen getting cozy in a nearby cottage and will make love on a makeshift bed of hay. Now that can be very itchy and uncomfortable, no?
Keeping the sentiments of the audiences in mind, the makers have restricted too much sexuality and kept it very light. The special episode will be aired today. Don't forget to catch it… wink, wink!