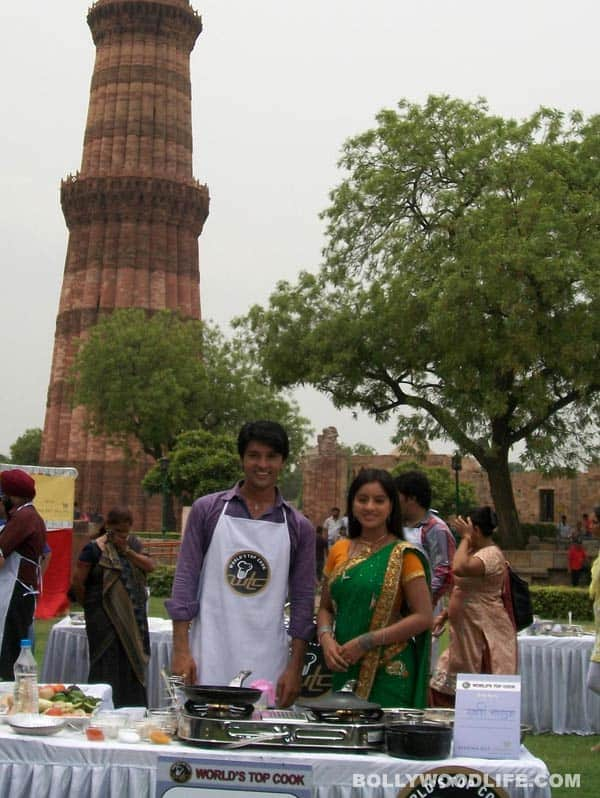 Yeah, we know they're a tad late because hello, Christmas is over! Even so, we couldn't help speculating about the juicy details of this intimate scene…
Remember those awkward moments we experienced when Ram Kapoor and Sakshi Tanwar decided to shed their inhibitions and stretch the hush-hush love boundaries of soap operas on Indian television? Well, looks like some of us will experience the déjà vu soon!
Our naughty feathered friends are happily gossiping about a handful of intimate moments that will take place between the oh-so-shy Suraj and his wife Sandhya in Diya Aur Baati Hum. And do you know whose brainchild it's going to be? Stern mom-in-law Bhabho's! Now that's some twist, isn't it?
And for all of you who are wondering how it's all going to take place, here's the dope. Apparently, Bhabho will get worried about the lack of physical intimacy between her beta and bahu; after all isn't it important to carry the family forward? And so, she will send them packing to the romantic locales of Ajmer. There, the two will find themselves at a Christmas party and under the – oooh! – mistletoe. Need we say more?
But it makes us wonder if the 'intimate sequence' in Diya Aur Baati Hum will just be a peck on the cheek, or will it venture into the steamy territories that Bade Acche Lagte Hain explored. What do you think readers?