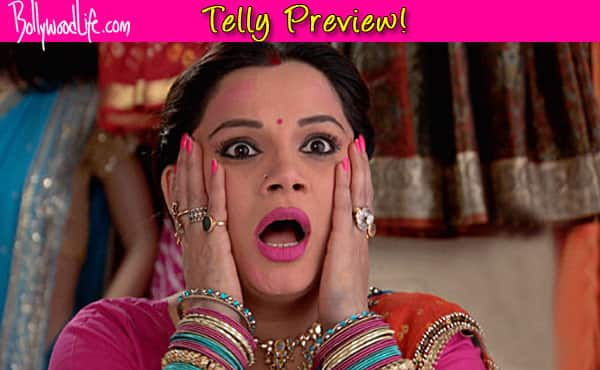 Someone has lodged a complaint against Meenakshi. But who did this and why? Read on to find out…
In the last episode of Diya Aur Baati Hum, Meenakshi (Kanika Maheshwari) realizes how big a sin she has committed by swapping her daughter, Misri, with Kanha. She hands a cane to Bhabho (Neelu Waghela) to beat her up. Bhabho, however, throws away the cane saying that what she, Meenakshi, has done is something that cannot be compensated by any punishment. Meenakshi latter moves to her husband, Vikram (Gautam Gulati), to beg for his forgiveness.
In the mean while, Zakir enters and says that he will have to arrest Meenakshi as someone has lodged a complaint against her. A surprised Sandhya (Deepika Singh) asks who has done this. Vikram, who was quiet all along, speaks up informing everyone that he was the one to file the complaint. In the end, the police take Meenakshi away and Kanha begins to cry.
In the upcoming episode, Suraj (Anas Rashid) will be seen reasoning with Vikram that he will have to forgive Meenakshi for the sake of the kids, at the very least. Vikram, however, refuses saying that he would never again forgive Meenakshi, even if the rest of the family does.
Now how will Suraj make Vikram understand his point? Will Vikram ever be able to forgive Meenakshi? Stay tuned to find out!