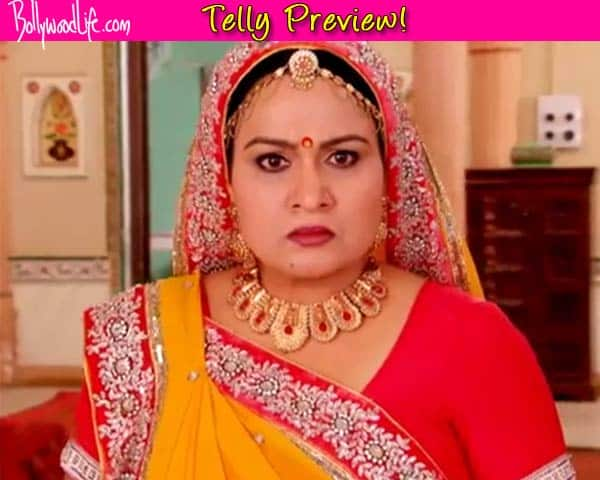 In order to punish Meenaksi for her ill-doing, Daisa has done something that was unbearable to the Rathi family…
In the last episode we saw that Meenakshi (Kanika Maheshwari) leaves with Sooraj (Anas Rishad) from the police station after her bitter encounter with Daisa. At home, the Rathi family is celebrating Raksha Bandhan with the kids and just when Misri and Pari are about to tie Rakhi to Kanha, Daisa enters the house and stops them saying that Kanha is not related to the family. She takes Kanha away despite everybody's pleas and requests.
When Sandhya (Deepika Singh) calls the family to see Misri feeding Pari a piece of sweet, all the members take solace from the bond between the kids and hope that someday, when Daisa calms down, things will be better.
In the upcoming episode, we will see Sandhya dressed in her uniform to leave for work, when Zakir (Neil Bhatt) enters in. On asking, he informs Bhabho (Neelu Vaghela) that he and Sandhya have to go Jaipur for a special task assigned to them.
What is this special project that is taking Sandhya away from her family? Will Daisa forgive Meenakshi for what she's done? How will the Rathi family reunite with Kanha? Stay tuned to find out the answers to all these questions.