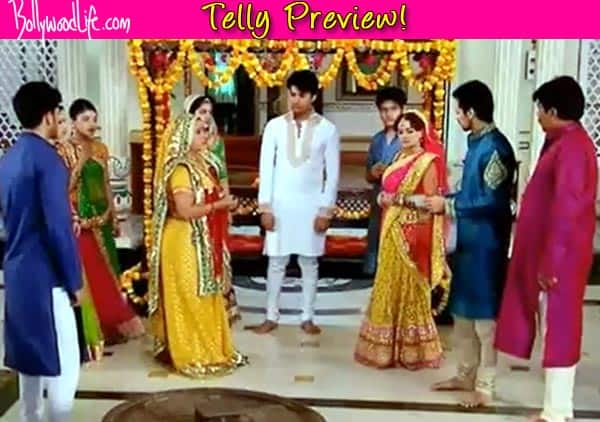 Something is giving the whole family an extremely hard time. Read on to find out what it is.
So far on Diya Aur Baati Hum, we saw the Rathi family celebrating the festival of Teej. While Sandhya (Deepika Singh) and Sooraj (Anas Rishad) are amidst all the rituals, Chaturi (Rashmi Pitre) finds a photo fallen on the floor. On picking it up she realises it is Sooraj and Rajkumar's (Gaurav Sharma). On seeing the photograph everybody in the family is really worried.
Sooraj remembers that the picture was clicked by Chaturi while Rajkumar still worked at Sooraj's shop. At the time, RK was refusing to take up a better position elsewhere stating that he would never leave Sooraj even if Sooraj himself kicks him out. On the other hand, Rajkumar is seen in the jail, plotting something evil against Sooraj while he also remembers the same moment.
Meanwhile, Chavi's in-laws are also celebrating the festival where the guests ask Chavi as to why she has no mehendi on her hand or bangles. Chavi saves her mother-in-law's face by covering up for her.
In the upcoming episode, we will see that Sandhya has wounds all over her palm, probably because someone mixed something in her mehendi. On seeing the wounds, Sooraj rushes to get an ointment for it. Disha, who is observing the scene, thinks aloud to herself that there will be no medicines for the wounds she plans to inflict.