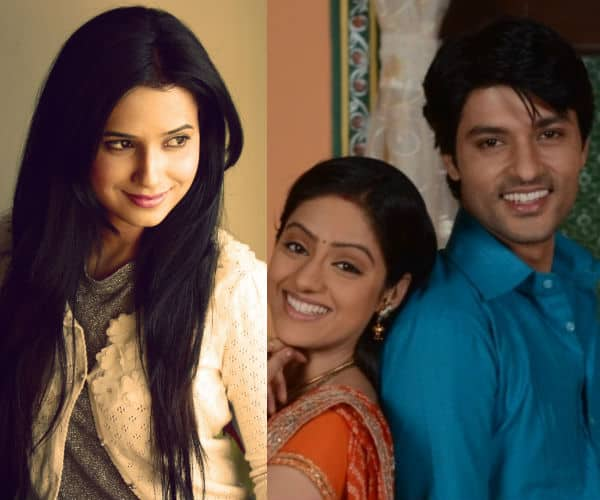 Bhabho's first choice for Suraj as a life partner was Kavita, but when the alliance did not work, she opted for Sandhya
Sandhya (Deepika Singh) is home to attend Chhavi's (Sehrish Ali) wedding. While she was happy to be getting a break from her police training academy, a completely new face (Kavita) in the family surprised her – someone, who seemed rather close to her hubby Suraj (Anas Rashid). Meenakshi bhabhi (Kanika Maheshwari), to add fuel to the fire burning inside Sandhya, tells her about Kavita's (Preeti Chaudhary) past connection with the Rathi family, especially Suraj.
While Sandy was increasingly getting jealous of Suraj and Kavita's camaraderie, Kavita was regretting her decision to not marry Suraj 'coz of him being illiterate. After all, Kavita had become a successful career woman and now craved for a supportive husband like Suraj and an understanding family like the Rathis. Needless to say, she was fairly envious of the relationship between Suraj and Sandhya.
Meanwhile, like we had earlier told you, Sandhya was getting increasingly insecure because of the attention that Kavita got from the Rathi family, and planned to talk about it to Suraj whenever they get the opportunity to spend some time alone. To her dismay, situation gets a li'l more chaotic when someone or the other interrupts them, hardly giving them anytime alone.
Hmmm… now this seems to be an interesting situation, no? On one hand, Sandhya is not getting enough time with Suraj to sort the unrest within her and on the other, there are chances that Kavita will now try to take Sandhya's place in the family. So will we see a pati, patni aur woh situation?