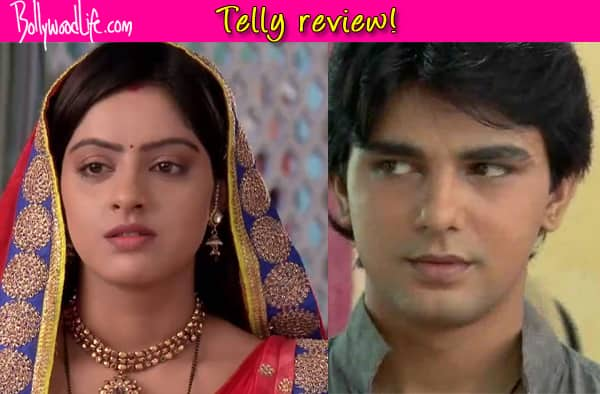 Rajkumar seems to be happy and content while locked up in jail. Does he have an evil plan in mind against Sandhya and her family? Read on to know more…
In the last episode, we saw Disha entering the household. She was seen reminiscing about the incidents which had occurred years back and adapting to the surroundings. She spoke to the family members and and expressed her happiness on coming back home. Zakir(Neil Bhatt) and Sandhya(Deepika Singh) on the other hand were seen taking Rajkumar(Gaurav Sharma) to Pushkar and ensuring that he is taken in custody and locked up in jail. The episode ended with Rajkumar thanking Sandhya on taking him to Pushkar.
In the upcoming episode, we will see Sandhya returning from Pushkar. She will be happily welcomed by her family members, except Disha who would put up an act of being delighted to see her when in fact she would be disturbed regarding the same. Sandhya will be seen talking to Sooraj(Anas Rashid), ensuring him that she won't let their past with Rajkumar affect their present or the future. Meanwhile Rajkumar who is locked up in jail, will be seen humming a tune while speculating about something unknown….
Is Rajkumar planning an evil ploy against Sandhya and her family? Where does Disha stand in his plot? Stay tuned to find out!