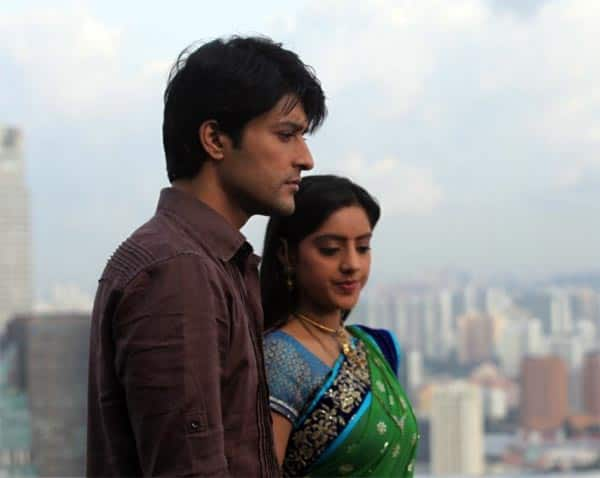 After her wish to get back to studies for becoming an IAS officer was supported by her husband, Sandhya now wants to make Suraj happy
Suraj (Anas Rashid) stood by Sandhya (Deepika Singh) even if it meant going against his mother; he supported her when she desired to study ahead at the cost of his family. Now it's Sandhya's turn to bring the family back together.
Suraj and Sandhya moved out of their home in the hope that within 15 days Bhabho will come and call them back. Every time, Bhabho saw her son and daughter-in-law in trouble she would come for their help but return halfway. These 15 days will soon be over and Sandhya is worried that if Bhabho doesn't come, it will break Suraj's heart. So, she devices a plan to humiliate herself in front of the entire locality so that Bhabho is forced to call them back.
Initially Suraj, who is unaware of his wife's plans gets upset, but later figures out Sandhya's masterplan. He supports her in the act. Now Bhabho who is witnessing Sandhya's stupidity ever since they moved out, is irked by her behaviour. And the mockery the entire locality is making of the family is even unbearable; she whines and cribs about his elder daughter-in-law, but does nothing.
This Saturday, Sandhya will cross the limits – she will break vessels, burn food and create a lot of havoc. Bhabho, who is silently watching this will finally lose her cool, but will that make her call the lovely couple back home or not, remains to be seen.
Keep watching this space to find out more…