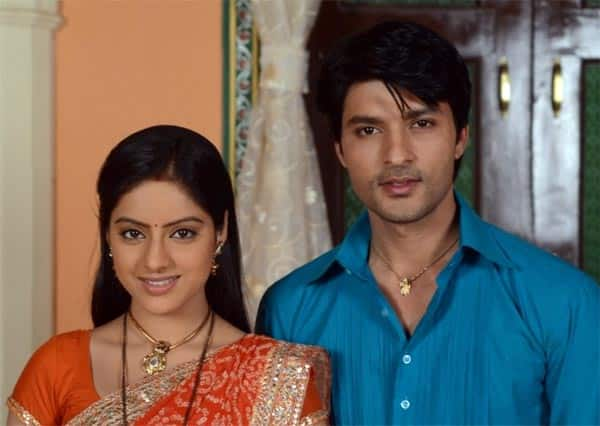 Chhavi's wedding is approaching and Bhabho has no jewellery to give her daughter
In the recent episode we saw how Bhabho (Neelu Vaghela) gets duped by a jeweler, who absconds with the Rathi family's money.
The money was Bahbho and Bhabusa's (Ashok Lokhande) entire savings meant for Chhavi's (Sehrish Ali) wedding. A jeweller takes money from them and gives them fake gold jewellery in return. When Suraj (Anas Rashid) and Sandhya (Deepika Singh) learn about this they offer to help Bhabho. But Suraj's mother refuses to take his help as she no longer considers him and his wife a part of the family.
When Chhavi's future in-laws come to take the jewellery, Bhabho is in a fix and doesn't know what to do. Right at that moment, Sandhya and Suraj walk in with some gold. The in-laws return happily and no one gets to know about everything.
This softens Bhabho's heart towards her elder son and daughter-in-law. But does that mean she is ready to get them home?
Keep watching this space to find out!