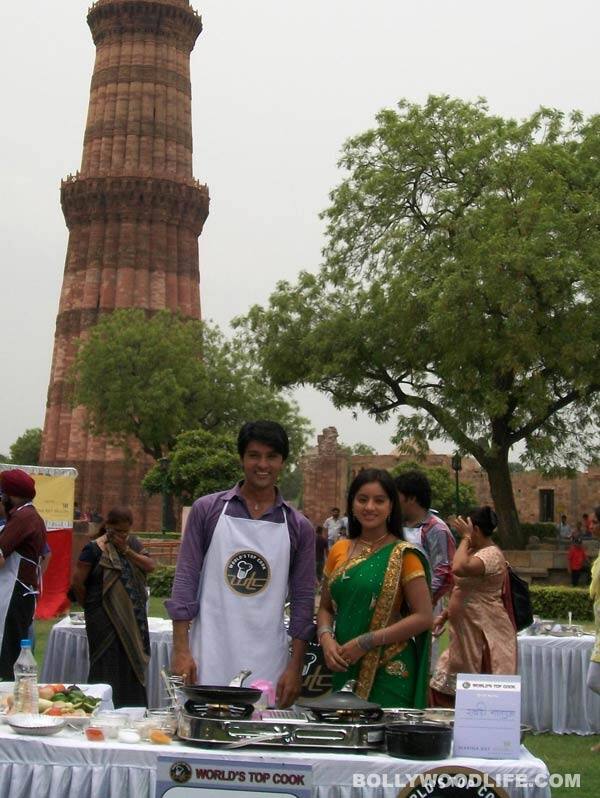 Deepika Singh had a pleasant experience in her home city when she visited it for a shoot
Deepika Singh, who plays Sandhya in Shashi-Sumeet Mittal Productions' Diya Aur Baati Hum, was really excited when she got the chance to go to Delhi for shooting a particular track of the show. While her fellow cast and crew members tried to keep themselves cool by drinking liquids, she remained chipper. How? Deepika hails from Delhi and is quite used to the heat. But that's not the most pleasant memory she had of her recent trip. "My schedule was very hectic so I could not go anywhere except Jhendewaali Maata temple. I visited the temple early morning one day so I could beat the crowds, but when I reached there I was shocked that there was a serpentine queue. It was really kind of the crowd to allow me to break the line, get a proper darshan and rush back to the sets in time for my shoot," said Deepika.
The love and adulation the unit received during their shoot there was quite unexpected. In fact, it was Deepika's idea to shoot in Delhi. "When we were brainstorming about the outdoor location for the food related competition track, Deepika immediately uttered loudly 'Delhi'. Everyone liked the idea as Delhi is always associated with food so this is how we went ahead with Delhi," said Sumeet Mittal. Our sources also add that after pack up, Deepika used to go home to spend some time with her parents. When the locals came to know about it, they began to gather outside her home in large numbers just so they could catch a glimpse of their favourite telly heroine. After all this excitement, we wonder how the episodes actually turned out. We'll be tuning in, what about you?