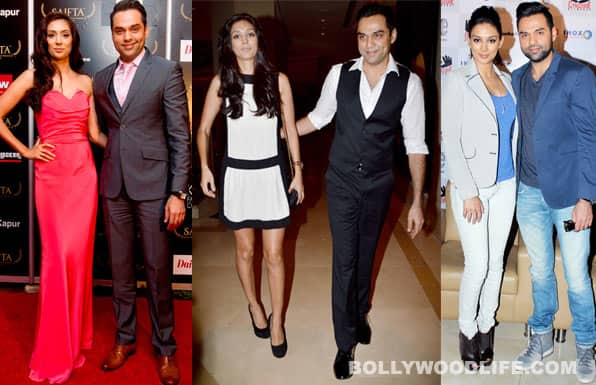 skip advertisement
Teaser-Abhay-Deol-preeti-desai
The One By Two lead pair comes across as a warm and cheerful couple in real life. While Preeti is always at her stylish best, Abhay knows how to add a hint of quirkiness to his fashion. But are the two always in sync when it comes to displaying their style statements? Find out!
She is the first Indian to clinch the Miss Great Britain title and he is the most unconventional hero in Bollywood today, with an amazing desirability quotient. Together, Preeti Desai and Abhay Deol stand tall on their starry feet with their remarkable achievements. The duo is very much in love and comes across as very suave and sophisticated each with a charming personality. We admire Preeti for her fashion sense and like Abhay's unconventional attitude. The model-turned-actor always tries to reinvent herself in terms of what she wears, while her beau never forgets to add a touch of madness to his predominantly grey and brown wardrobe.
The two have been seen out and about over the past few days promoting their first movie together, One By Two. Naturally, the couple tends to aim to look style-forward wherever they go to urge people to watch their new movie. So we decided to take a satisfying look at them to know if they deliberately choose to complement each other with their outfits or whether it is a lucky accident.
We know that both Abhay and Preeti are strong individuals with independent tastes and sensibilities. But when they walk together, hand-in-hand, the coordination of their wardrobes looks meticulous. Don't believe us? Take a look at these pictures and you will see how love influences the way you and your beloved dress!