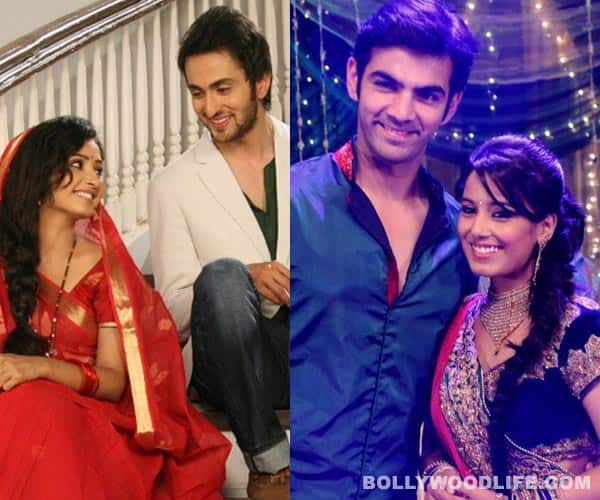 It's a love triangle and you will agree when we say that it has been done to death
Zee TV's Punar Vivah Ek Nayi Umeed, which went on air on May 20, 2013, revolves around a triangular love story. In this daily soap, our lead actors, Raj (Karan Grover) and Divya (Rubina Dilaik) are lovers, but our hero is forced to marry another woman Sarita (Srishty Rode). The married couple has now become good friends, so much so that Raj is now searching for a husband for his wife.
Now the new show on Life OK, Gustakh Dil seems somewhat similar to Punar Vivah 2. The story is about a village belle Lajjo (Sana Amin Sheikh) who is married to Nikhil (Vibhav Roy). Being married forcefully, Nikhil does not love her, but considers her his best friend. He is in love Ishana (Parvati Sehgal) and wants to be with her only.
The similarities in the story lines are an obvious factor. Here are some other similarities we found:
-The wives in both the shows are secretly in love with their husband.
– Both Sarita and Lajjo are disliked by their in-laws.
-The women have accepted their fate and their husband's lover.
–Punar Vivah 2 already showcases Raj searching for a Mr Right for Sarita. Our gut feeling says that Nikhil will try to find Lajjo a boyfriend too unless he is the selfish kinds.
-While this is an assumption, we are sure it will be a part of the story in both the shows – the husbands will ultimately learn the value of their wives and fall in love with them.
Need we say more; of course the treatment and acting will be different, but with so many similarities, do you think Gustakh Dil will be able to stand against Punar Vivah 2?