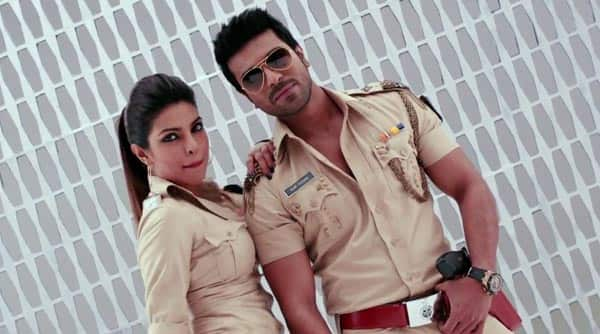 Have you heard Priyanka and Ram Charan's first number, Mumbai Ke Hero from Zanjeer?
In the song, Mumbai Ke Hero, Priyanka Chopra is seen shaking a leg in a police uniform… well obviously, the full pants have been replaced by hot pants and a few buttons of her shirt have been left open. Also, Ram Charan Teja makes one hot cop! The duo makes us wish if only cops were so sensuous! So, with Piggy Chops and Ram as hip cops burning the dance floor, what is this song, Mumbai Ke Hero about? As we continue pondering over the thought, how is Mumbai Ke Hero a tribute to Amitabh Bachchan, here's the English translation of the sassy number! Have fun!
Ho sab ki phat jaati hai
Jab bhi apni toli aati hai
Maar ke danda pichhwade pe
Hathkadiyaan pehnati hai
Everyone's gets torn
Each time our gang comes
Hitting a stick on the backside
Handcuffs make wear
Hum se jo panga le
Ulta hum latka de
Ulta hum latka ke jhatka dein
With us who causes trouble
Upside down we hang
Upside down we hang to give shock.