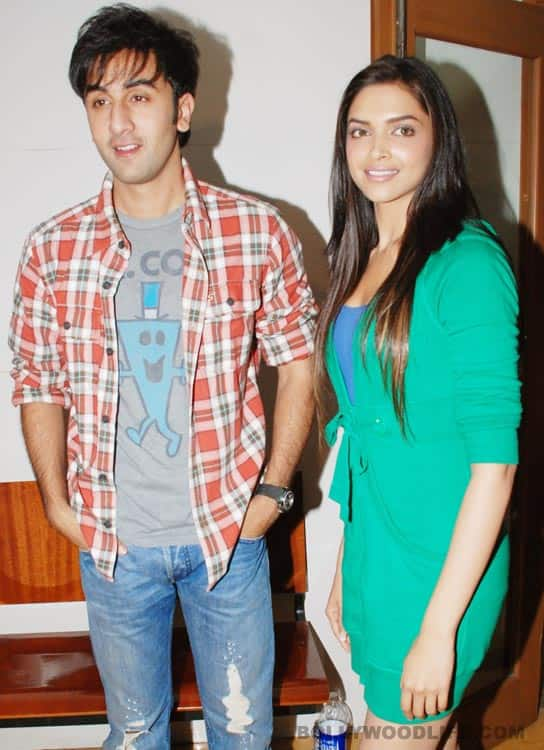 With all the hoopla around their breakup resurfacing every now and then, we don't think so. But you decide and tell us
We hear that Ranbir Kapoor and Deepika Padukone will come together (ahem ahem, in a manner of speaking) for Ayan Mukherjee's next film, Yeh Jawani Hai Diwani. The two have starred in only one film together – Bachna Ae Haseeno – but frankly, we are already fed up with even the idea of seeing them romancing each other onscreen. There's been so much written about the two's real lives – their romance, their breakup, their claims of infidelity and the controversy around Deepika's derogatory statements about Ranbir on Koffee With Karan, their alleged potential reunion, pining for each other, blah blah blah – that somehow, the pairing seems stale now. We know that when Deepika starred opposite Saif Ali Khan in Love Aaj Kal or Ranbir co-starred with Konkona Sen Sharma in Wake Up Sid, that it was just make-believe. We are not that gullible! But somehow, for the three hours that we watch them onscreen, we believe in their love story. That's the magic of the movies, no?
But with Ranbir and Deepika, the magic just doesn't seem to be there. Most of their onscreen chemistry in Bachna Ae Haseeno came from the fact that they were seeing each other off screen and that song that was so croonable. A lot of dirty water has flown under that romantic bridge since then. Are the two such good actors that they can create a fake chemistry onscreen and make it seem real? We don't think so. It would have been much more interesting to see Ranbir with the previous choice for the role – Anushka Sharma. Now that would have been a fun, fresh jodi,especially since the Anushka-Ranveer Singh pair has got stale too. Too bad Ayan and Ranbir have different ideas. Let's hope for their sakes that it all turns out well in the end. And that Ranboo and Dippy can manage to make sparks fly…or at least act as if they do!