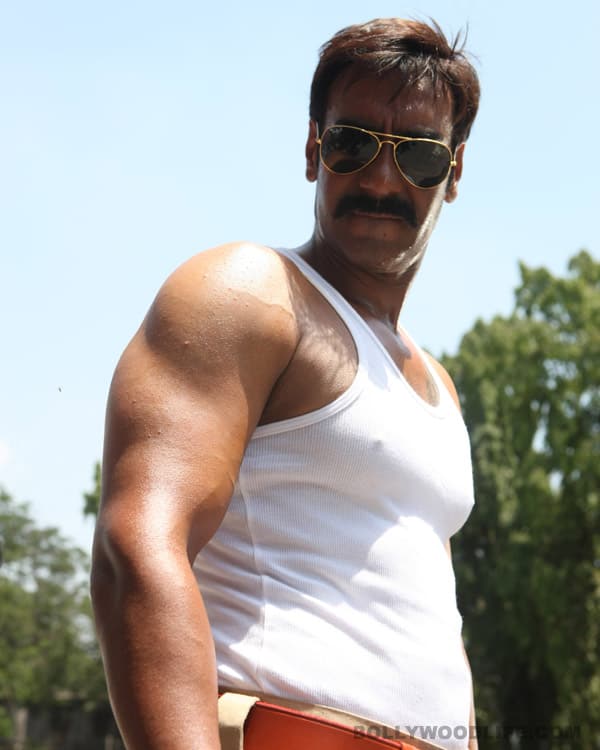 Ajay Devgn will be collaborating again with his blockbuster director Rohit Shetty. But is there any more that they can do with the story of Bajirao?
The celebrations for the success of Bol Bachchan are still on, and Abhishek Bachchan can finally brag about a superhit film after ages. Obviously the success of this film has more to do with his co-star Ajay Devgn and director Rohit Shetty. While we were wondering what made the film work, despite the over-the-top hamming in the garb of acting and brainless comedy, we just heard that Shetty and Devgn will be making a sequel to their blockbuster action film Singham.
Confirming this in a recent interview the gleeful director said, ""One of the reasons I was keen on a Singham sequel is because this film got Ajay and me tremendous respect from the cops and the janata. It has been playing on a certain television channel since August 2011 for 35-40 consecutive weeks. The story of Singham 2 will be original. We found a fresh story for the sequel and that is why we started talking about Part 2. Singham was a remake, but our sequel is not a copy."
Agreed, Singham made a lot of money for you all and earned brownie points for Devgn too, but aren't we doing the sequel overkill in Bollywood, Mr Shetty? And what about Chennai Express? Ditching Shahrukh Khan for the 'Son of Sardar', are we?
ALSO READ: KHATRON KE KHILADI 5: Ajay Devgn, not Akshay Kumar, to host the show