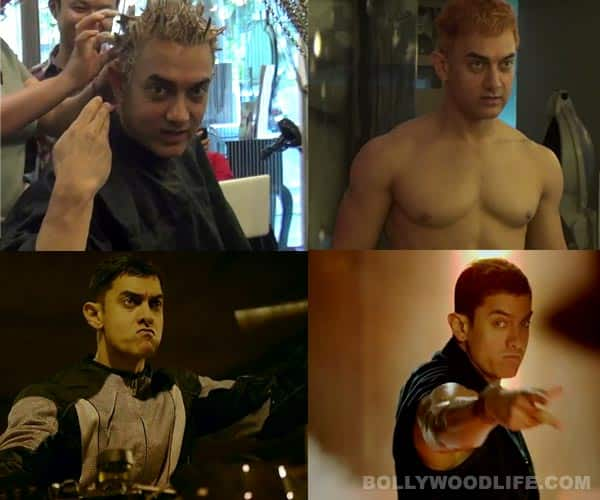 Watch Mr Perfectionist getting his Dhoom:3 look ready before the action begins
Aamir Khan is meticulous about everything he does. The 48-year-old gets every detail right about the movie he works in. So when the pocket-size dynamo decided to colour his hair for his baddie look in Dhoom:3 Aamir chose the hair dye very carefully. In this video we will see Khan dude transforming his look with the able help of hair stylist Avan Contractor.
"Dekho yeh mere balon ke saath yeh log kya kar kar rahein hain. (Look what these people are doing to my hair?), questions Aamir jokingly. But ultimately he is happy with the final result as his hair colour changes from jet black to white to blonde to burgundy. More than his hair, Aamir impressed us with his toned torso which he especially donned for Dhoom:3.
Now you watch the video and tell us do you like Aamir's baddie look?
[flv]http://st1.bollywoodlife.com/wp-content/uploads/2013/11/Finding-Aamir-Khans-Look-Dhoom-3.flv[/flv]