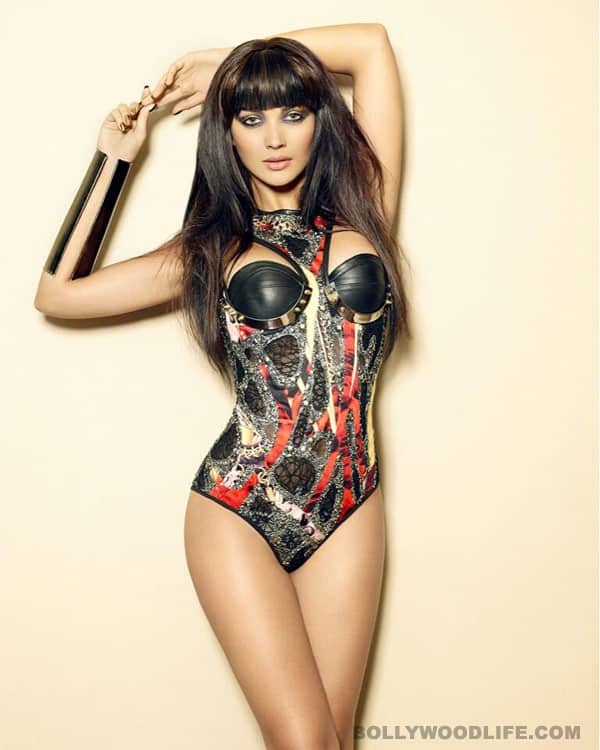 The babe posted a picture of hers on microblogging site Twitter and wethinks she looks gorgeous in that cool Egyptian style
Amy Jackson who starred in Ekk Deewana Tha opposite Prateik recently posted a very fashionable picture of hers on Twitter. The babe may not be doing a lot of Bollywood films due to her not-so-great acting credentials, but her style choices are spot on. She looked like an Egyptian Goddess in that black and red one-piece, and the gladiator style cuff looked cool. The smokey eye make-up, the golden nail-polish and the front bangs is something Amy carried with supreme confidence.
We like the detailing on the one-piece and the leather material used on the bust area. In social networking language, this picture is definitely a 'hit worthy' image. Her Cleopatra style is raising temperatures and how!