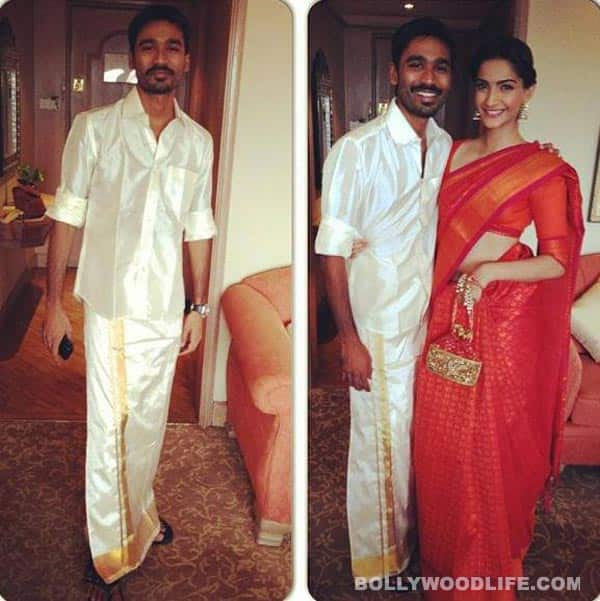 The Raanjhanaa actor says he likes showing off his Tamil identity in the outfit
Of late, Dhanush has been attending events sporting a veshti (dhoti) and shirt. When asked why, his reply was, "What's surprising about that? I am a Tamilian and hence I love wearing the veshti."
The National Award-winning actor adds: "I don't need any special occasion to wear a veshti. This is my identity. Also, it is very comfortable and I love flaunting it."
Dhanush, who is happy with the feedback his Bollywood debut Raanjhanaa has received, is now awaiting for the release of the Bharat Bala-directed Mariyaan.
At present, he is busy shooting for Sargunam's Naiyandi. From August, he will start his yet untitled movie with KV Anand.
Do you like Dhanush in his veshti attire?