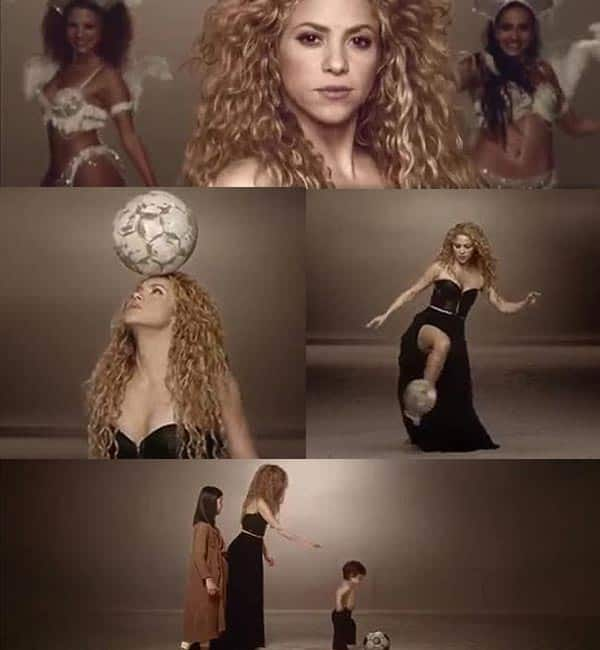 Famous football players Gerard Pique, Lionel Messi and Neymar feature in the latest
It has been almost traditional for Shakira, the famous Columbian singer, to come up with a FIFA World Cup anthem and this time also she has come up with La La La. If we recall Shakira during the 2010 World Cup had come up with Waka Waka which had become equally popular like the official world cup song Waving Flag. Waka Waka showcased the spriit of Africa and urged people to come to Africa and watch the soccer matches. There were famous football players who had featured in the song and appealed for an even more massier approach to the world cup in Africa.
This time also, La La La is giving tough competition to the official World Cup song We Are One, sung by Pitbull. This song takes the bar a notch higher. Not just are football players like Cesc Fabregas, Lionel Messi, Eric Abidal and Neymar featuring in the song, but also her husband Gerard Pique features in the song. In a scene from the song, Shakira and Gerard's son Milan is also seen kicking the soccer ball. To cap it all off, Sergio Aguero and Radamel Falcao also make a friendly appearance in the song.
Both the Shakira songs have had a lot of viewership on online video sharing platforms. We kind of are biased towards Waka Waka more than La La La. Which one do you like more BollywoodLifers?