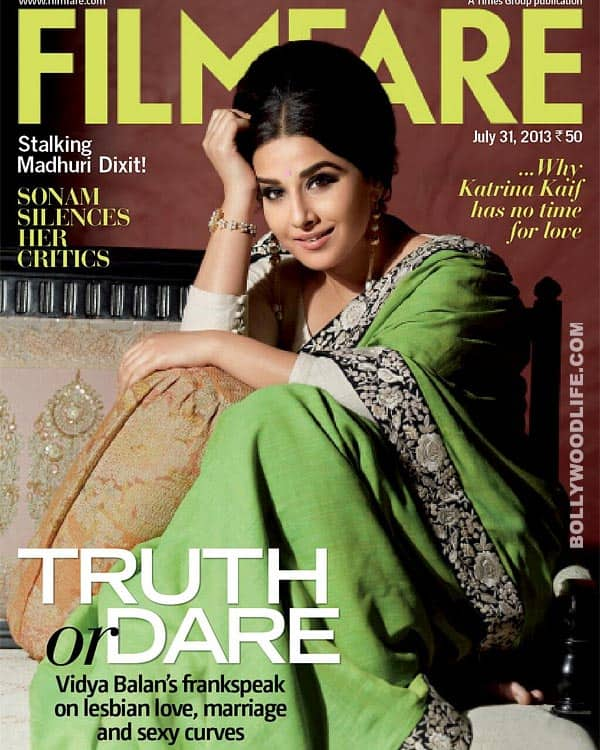 The Dirty Picture babe's bouffant hairdo and heavy kohl-rimmed eyes are so retro… totally takes us back to the '70s era
Vidya Balan goes amazingly vintage on the cover of this month's Filmfare. She would definitely qualify as an arch nemesis of accomplished actors like Sharmila Tagore or Raakhee if she was in the '70s right now. The light green saree with a pretty embroidered border, the dangling earrings and the tiny pink bindi…so charming and so delightfully old-school.
Vidya looks as refreshing as ever. Especially after seeing her making ghastly style statements in her recent film Ghanchakkar, this 'old is gold' fashion choice is a breath of fresh air. But the caption is the absolute antithesis to her look on the cover – she talks about lesbian love and sexy curves…shocking, right? We guess we just have to get used to VB's many faces and moods. Sigh!