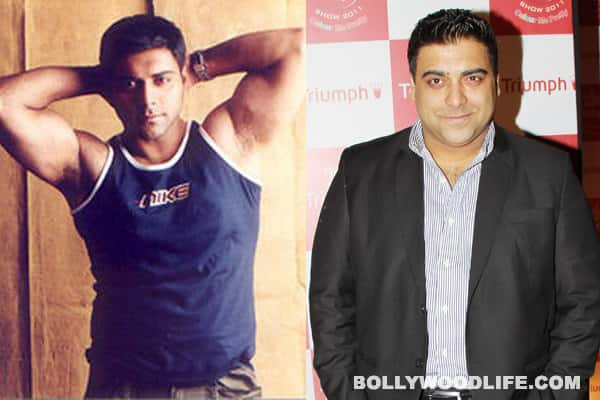 We chanced upon an old picture of the Bade Acche Lagte Hain star on a social networking site in which he looks absolutely macho and irresistibly handsome. And trust us, we literally had to crane our necks to have a good look at the computer screen, only so that we could convince ourselves that this was the same rounded Ram we see on television every day!
We always knew that Ram Kapoor was quite fit and fabulous during his Ghar Ek Mandir days. But never have we seen him flexing his muscles and showing off those uber cool biceps. As he's posing in a ganji here, we are quite awestruck with his well-maintained physique and it looks like energy is literally coursing through his veins in this picture. Mr Kapoor has come a long way from being a dashing guy to a lovable fatty gentleman, and there's no denying that his all that cellulite has become such an integral part of him. He has won collective hearts and has a huge fan base despite not being in the best of shape. Girls swoon over his gol-matol charm and guys envy his infectious confidence.
But now that all of a sudden we have witnessed his macho side, a very simple question popped into our contemplative minds: Will people ever want their favourite star to shed kilos considering his fatty deposits have become such a signature statement of his personality? Will
Ram's
fans be able to accept him in a toned-bod state again and are they even willing to?
We guess you can tell us better. So while you ponder over our teeny-weeny question, we wonder how easy and simple it has been for Ram to capitalise on his huge frame. Quite an art…eh?