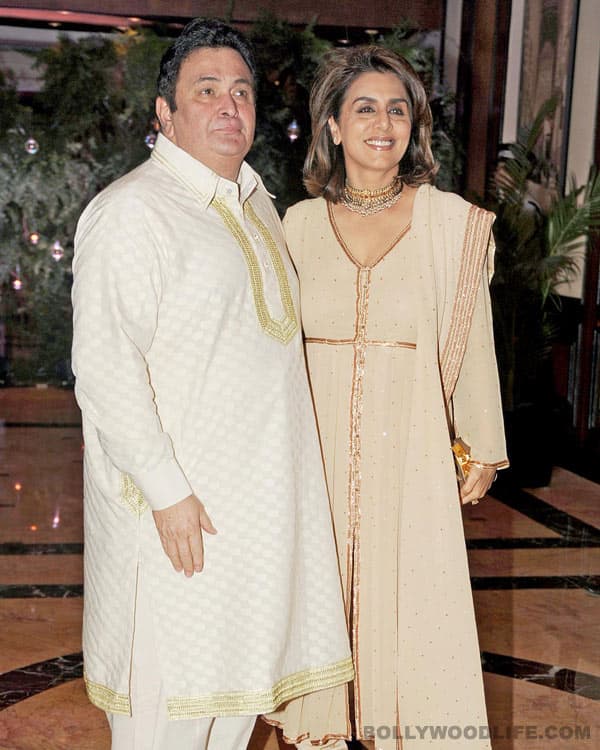 The onscreen hit jodi of the 80s – who is a real-life couple too – will reprise their characters from the classic hit in a new love story
The carefree and crazily in love Vicky Khanna and Pinky Kapoor of Yash Chopra's classic romance Kabhi Kabhie will make a comeback in the director's new film starring Shahrukh Khan, Katrina Kaif and Anushka Sharma. Rishi Kapoor and Neetu Kapoor, who played the characters in KK, will portray the same roles in Chopra's new, untitled love drama.
However, unlike in the original film, Vicky and Pinky will play a happily married and still madly in love older couple in the new flick.
While many reel-life couples like Amitabh Bachchan-Rekha, Aamir Khan-Juhi Chawla and Shahrukh Khan-Kajol have made us go mushy with their onscreen romance, we think the jodi who beats them at the love game is Rishi-Neetu.
Apart from the couple's acting finesse, their personal life chemistry (read ability to deal with the highs and lows of married life and stay committed) slips into their onscreen image, thus making them an endearing pair to watch on the big screen.
We definitely can't wait to see Vicky and Pinky make us feel soft and sentimental with their romance. But what about you – do you think the Kabhi Kabhie couple will shine brighter than SRK-Kat in Chopra's film?