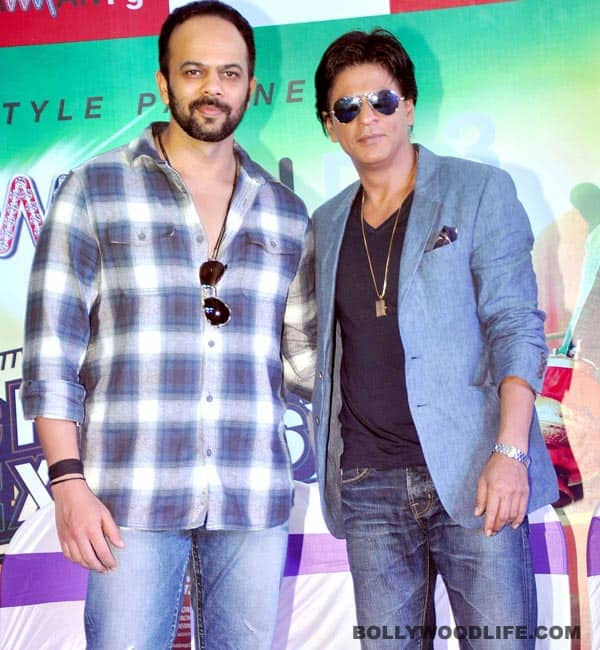 SRK fans will have a golden opportunity for a tête-à-tête with the actor himself…
Shahrukh Khan and Rohit Shetty will chat live about Chennai Express with their fans today. Guess SRK wants to connect with the audiences who made his Eid extra special by watching his latest release at the theatres. Having achieved a new and very exciting Rs 100 crore record in just four days is definitely one of the high points in both King Khan and Rohit Shetty's careers. So for the first time ever the Baadshah and his hit-maker director will host a live chat on SRK's Facebook page at 9pm (IST) today (14th August).
We're sure millions of Shahrukh fans will not want to miss this golden opportunity for a direct interaction, but guess what! SRK himself is pretty excited and looking forward to this fun time with fans. As he says, "I look forward to connecting and chatting with all my fans on the Facebook Live Chat. I'm really excited about sharing my experiences while shooting Chennai Express and would love to answer questions about the movie and other things people may wish to ask. It's going to be a lot of fun on Facebook, so Ready, Steady, Po!"
Guess Shahrukh is still on the Chennai Express to Cloud Nine…and why not? After all, B-town is shining even brighter with his new found radiance – a new film, a new baby, what more can any man ask for! As for the success party, it's still on, only now it's extended to the virtual world. Log in!