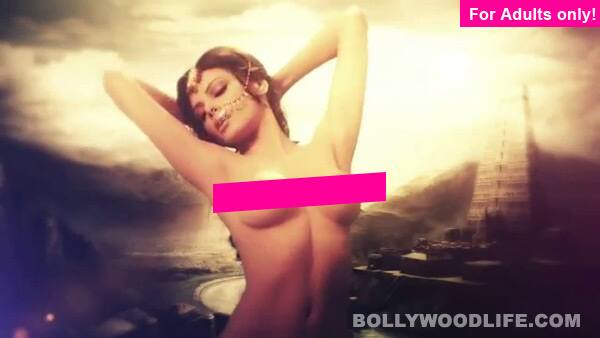 We don't know how but director Rupesh Paul, who is currently busy making Kamasutra 3D with Sherlyn Chopra, is excited about his future project Kamasutra 4D where you can – hold your breath – feel, smell and enjoy the sensations of the erotic drama! But isn't that too far-fetched an idea?
Imagine that you are sitting in a movie hall watching one of the (possibly) hottest scenes in the history of erotic films. Suddenly, some tempting aromas wafting through the air conditioned vents make your imaginations run wilder. If that's not enough to lure your senses, you can actually get the feel of what's happening on the screen too! Now if you think that this is possible only in dreams, then director Rupesh Paul is trying hard to prove you wrong.
Paul is busy making Kamasutra 3D with Sherlyn Chopra. In the promo of the film – which was accidentally put on line by the ever-so-hungry-for-publicity Playboy Chopra – we saw Sherlyn showing her bare bosom amidst some surreal setting. Going by the promo, we can say that Paul is certainly going to ruffle some feathers by showing high-on-skin-show drama. But the director maintains that Sherlyn won't been in the next installment of Kamasutra which will be 4D. "As per the script, the film will conclude in such a way that it will leave a germ for the sequel. It has a very strong subject and scope for a sequel. We will cast a Hollywood actress in the sequel as it will help us get a bigger market in North America and other countries as well. I will be making the sequel in 4D, which will be altogether a different experience," confirmed Paul in an interview.
While 3D technology gives you the feel of depth perception, in 4D, experts believe, there will be a use of technology that allows you to smell and feel things. But given the nature of the Paul's colourful saga, we wonder what sensations does the director plan to arouse by letting the audience feel and smell it? Now you stop salivating and tell us if you think this will ever happen or it is just another titillating thought?