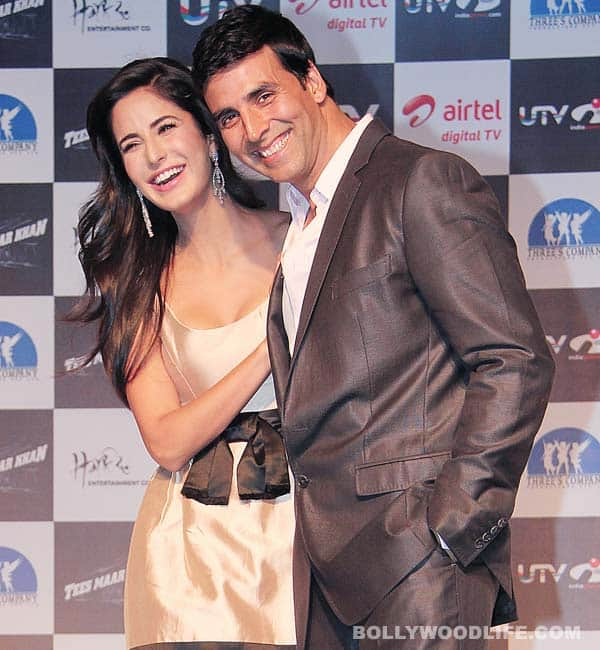 If yes, your wish may just come true – we hear that the hit jodi may be seen again soon onscreen
After Akshay Kumar's ludicrously rowdy act got shamelessly lapped up by his eager fans, he's back in that cushy seat reserved for box office blockbuster heroes and has been on a film-signing spree. One of the projects the Rowdy Rathore hero has green signaled is Ghajini-fame AR Murgadoss's second Hindi film. It's going to be a love story jazzed up with a lot of kicks and punches, and will be produced by AK's Hari Om Productions.
Our birdie the buddy tells us, "Akshay suggested the director cast Katrina (Kaif) for the female part." We feel that Rowdy-man AK may be happy to share screen space with the Deepikas and Sonakshis, but his heart misses the miss of his earlier films, Katrina.
During her initial days in B-world, the Ek Tha Tiger's leading lady was part of a lot of hit films that co-starred the Khiladi Kumar. But the good-looking couple's sizzling chemistry failed to create new box office records with their last few films (De Dana Dan and Tees Maar Khan), and both moved on to explore new pastures.
Clearly, that's a thing of the past for the actor-producer. Akshay's already dreaming of charting new heights with his fave leading lady. And you? Do you want to see Akshay Kumar and Katrina Kaif as co-stars again?