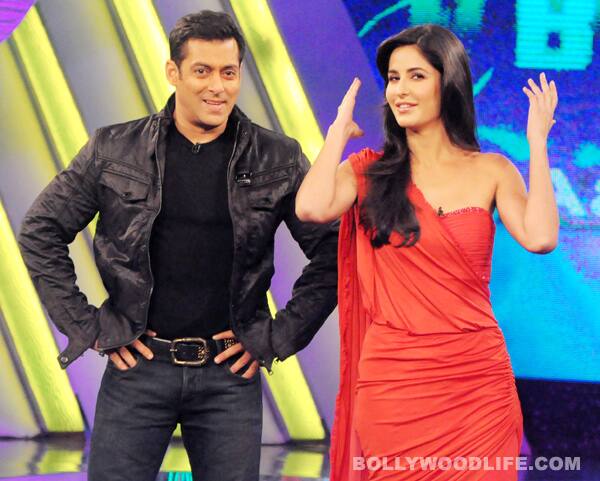 Not in real life, but onscreen and soon!
Most BollywoodLife readers voted on our site that Katrina Kaif looks best in love onscreen with Salman Khan, and Ek Tha Tiger's Rs 200 crore-plus box office figures reinforced the truth that the former twosome, now good friends, definitely makes magic when the stars come together, onscreen and off. It's unfortunate though that the real life magic didn't last forever…not even as long as we would have liked it to.
But let's not get sentimental like Karan Johar's sugary-sappy movies about what didn't happen with the good-looking couple. We do know what is happening between Sallu-Kat – sounds odd? Listen up! Our spy says, "After the phenomenal success of Ek Tha Tiger, the Khan khandaan is planning a home production starring the superstar and his ex-ladylove."
Looking at the comfortable camaraderie Sal-Kat shared during the ETT promotions we are certain they wouldn't mind coming together again for a blockbuster. So this news should bring a smile to the faces of Sal-Kat's fans and give them a reason to dance with joy, na?
But we just have a small piece of advice for the makers of the future film – ensure that the plot isn't similar to ETT, Sal-Kat's extended honeymoon in exotic locales of the world that was interrupted by a few troublemakers here and there.
Right, you agree?