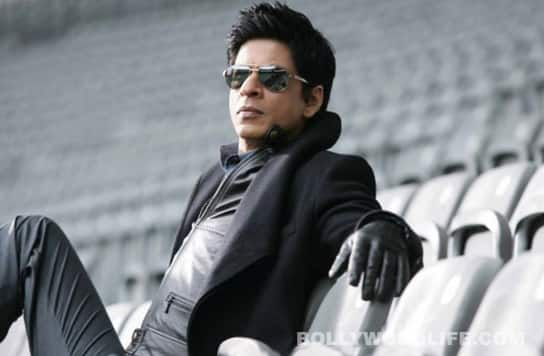 It's going to be an insurmountable task to present King Khan in a meaner, cooler and more stylish bad guy than he was in Don 2
We had heard that Aditya Chopra has set his heart on Salman Khan to play the hot baddie in Dhoom 4, now the latest update is that he wants Shahrukh Khan to play the villain for the fifth edition of the slick thriller. Apparently, these two films will be the last of the popular series. Anyway, writer-director Vijay Acharya is still scripting Dhoom 5. Once the story, screenplay and dialogues are in place, Adi intends to approach SRK who is already working on another film for the banner, Yash Chopra's love story. While people at Yash Raj Films denied any truth in the story, we don't think there can be smoke without a fire. So if the Don 2 actor who made it seem 'cool' to play a bad guy onscreen is approached for Dhoom 5; would you want to watch him get meaner again?
Well, we think it entirely depends on the script and how well the role turns out. Don't you think so? King Khan has already made a long-lasting impression as the uber cool, badass Don, and that avatar comes pretty close to a Dhoom villain (extremely good looking, stylishly dressed and hot in every single way). On top of that, Don 2 director Farhan Akhtar intends to continue doling out more slick thrillers with the superstar. So how different will SRK be in Dhoom 5? The responsibility to realise this task completely rests on the shoulders of the writer-director. All the best with that Mr Acharya!