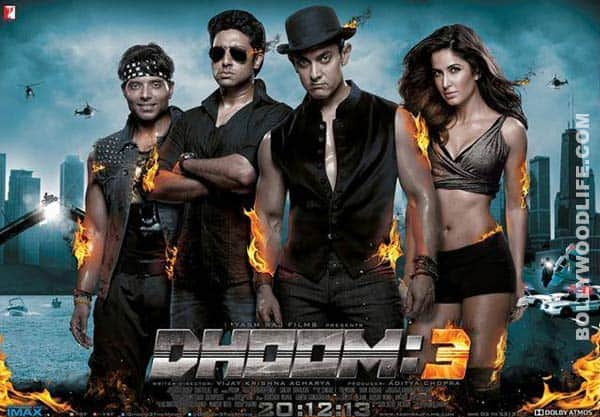 These are some of the reactions we got for the new motion poster of the YRF film
Honestly, did you like Aamir Khan's look in his new movie, Yash Raj Films' Dhoom:3? We at BollywoodLife think it's nothing extraordinary – just about OK. At least what we've seen in the few motion posters and teasers of the film. And there's a BL reader who quite agrees with us as far as AK's look is concerned.
Calling himself 'khan', tongue-in-cheek, the site visitor posted on at 11:01am on October 1, 2013, "quite boring, Aamir khan looks frightened, god knows how he will play the negative character…"
We kinda go with that. Imagine a thief who looks so scared! Or is it just that the actor has not managed to give the right expression for the poster shoot? Maybe. We're sure the movie's gonna rock and Aamir won't be as sad as his various sneak peek moments. What do you think?
ALSO SEE: Aamir Khan: I'm not interested in breaking (Shahrukh Khan's) records