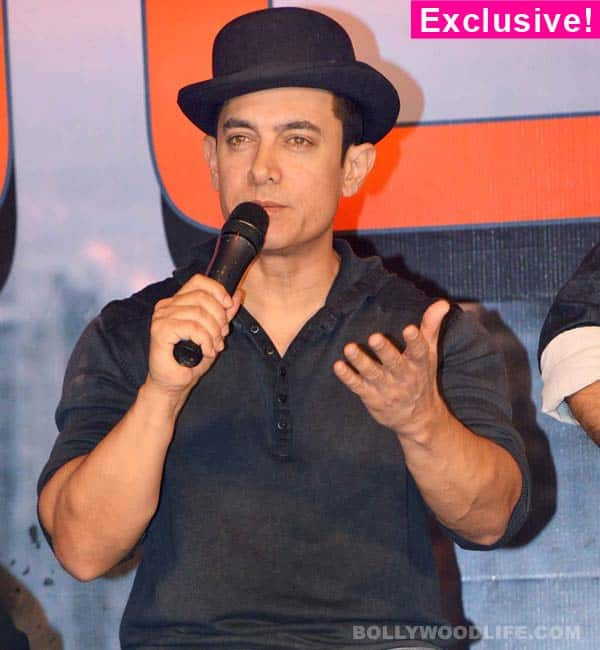 The Fanaa actor is working for the second time with Yash Raj banner. Then why is he shying away from promoting the film?
Aamir Khan has known to be a perfectionist. He never promotes a film unless he feels it has potential and it seems, he is following this rule for his forthcoming release Dhoom:3. He has displayed a lot of hesitance when it comes to promoting the movie, and we think it's because the script is not up to his standards. The question is – why did he agree to do the film at all?
A little birdie tells us that the Mangal Pandey actor is unwilling to go out of Mumbai to attend press conferences of the film. Some of the promotions for the movie required him to go to Hyderabad, Delhi and where not, but he has blankly refused to do any of it. Moreover, he is also unwilling to come on television shows to promote the film. Aamir had travelled to various cities in disguise, as a part of 3 Idiots promotional activities; then why is he unwilling to do this for Dhoom:3?
Are these all signs that Aamir Khan is not happy with the script? Is he walking around the town in that bowler hat, just because he wants to maintain cordial relations with the biggest production house of the country? Aamir had delayed Talaash because he was a bit unsatisfied with the script, but has he gone numb now? Or is he afraid to pick up a fight against Yash Raj Productions?
Who knows the answers to these questions…but we surely think that the movie might not be up to his level of scripting. Why else would someone not want to promote his own film, which has been one of the biggest franchisees of Bollywood? Haina BollywoodLifers?