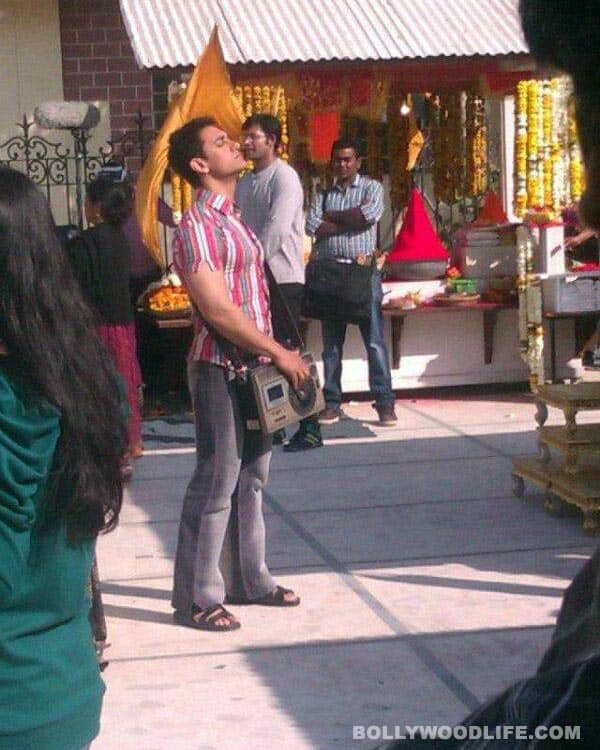 For all you confused souls who wondered what a battered radio's role is in this movie, here's dope
Yes, we know you scratched your head till the skin peeled while looking at the stills from P.K., Aamir Khan's upcoming movie. Why, we went through that too. But looks like we finally have an itsy-bitsy clue about what that junk…oops…ancient transistor is doing in Aamir's arm.
Here's what – that box of metal is the 'real' hero of the movie, perhaps. We say this only after a feathered friend whispered in our ear that getting hold (literally) of the transistor was Aamir's idea. "Aamir had seen this radio in olden times and was very keen to have it. He vaguely described it as one of the oldest radio which was launched," the birdie said.
Suddenly, the value of that metal box went up in our eyes. Why? Simply because it was Mr Perfectionist's choice. 'Coz, why would Aamir make his crew search the entire Chor Bazaar – perhaps with metal detectors in hand – for that particular model of radio, if it wasn't really important? We have a point, don't we?
But how could a harmless transistor be responsible for a major twist in the tale? Will it play the role of a drunken Khan's best friend in the movie? And will people be murdered over this ancient piece of metal?
We don't really know. So we ask for your help, readers – tell us how P.K. will revolve around the oldest transistor in India?