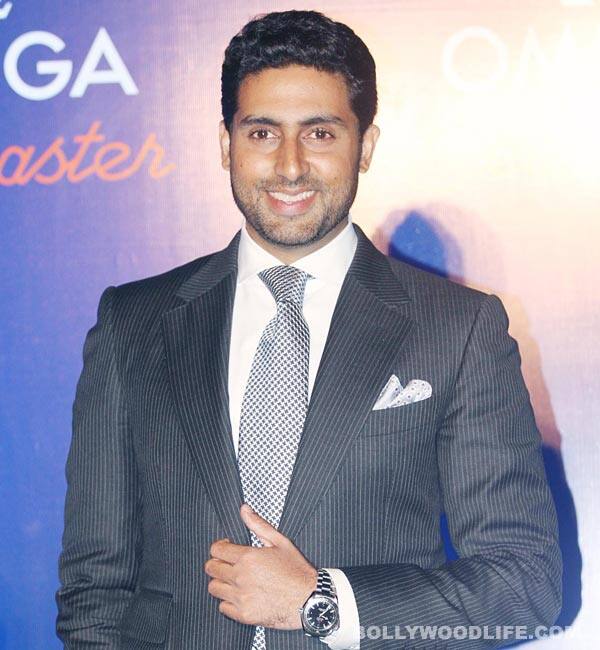 B-town's favourite Beti B has been dodging the media time and again. But that in no way means we are clueless about what the Bachchan baby looks like!
There have been times when Aishwarya Rai Bachchan was spotted at the airport or at an event with baby Aaradhya Bachchan strapped securely to her chest. And we've witnessed Mommy B's persistent efforts to keep her beti's face out of our prying view. Well, we can't say that she succeeded coz psssttt…we have some hot goss on just that!
Certain birdies hovering around the Bachchan household have sneakily offered us dope that says that 'Aaradhya looks similar to Papa Abhishek'. And as if that wasn't enough, we were even told that the father-daughter duo share likes and dislikes too. Errrr…really?
Now does that mean Aaradhya is her Daddy's parchhai? We doubt, with our fingers and toes crossed. Not that we have anything against Abhishek's looks. But really, wouldn't it be better if the daughter takes after her bootiful Mom, at least as far as her looks go?
Also, we had heard granny Jaya Bachchan saying "Aaradhya looks like a bit of Aishwarya and a bit of Abhishek. She's a tall girl." Hmmm, so guess it's (only) Papa B's height that Aaradhya has inherited. Possible, no? And sharing likes and dislikes – does AB Jr really like pureed carrots and mashed bananas? We wonder….
Well, we will refrain from speculating further about the cute li'l bundle of joy. 'Coz a baby is, after all, a baby. And all babies are cute. Just like our darling Aaradhya Bachchan. Right, peeps?