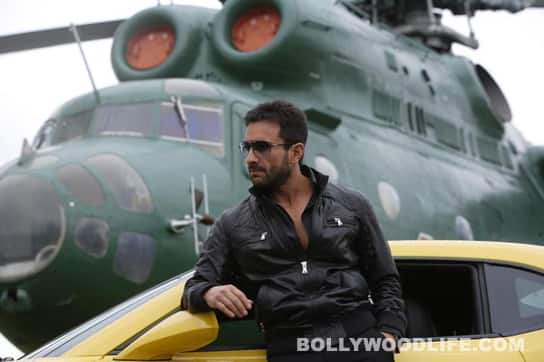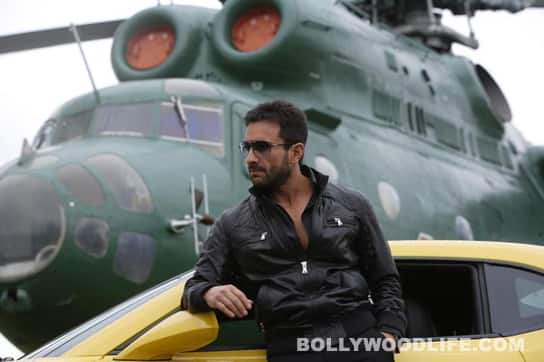 The film hasn't received rave reviews but Saif Ali Khan has announced plans for Part 2
Heard the latest buzz? Saif Ali Khan has announced plans for a sequel to Agent Vinod. It will be set during the Miss Universe contest and titled Pageant Vinod! Got you! That's just the latest joke doing the rounds after Saif confirmed plans for a sequel to his latest film. Agent Vinod, which released on Friday (March 23), hasn't received many positive reviews but that hasn't stopped our darlin' Nawab from deciding to go ahead with Agent Vinod Part 2 and that too in 3D!
Of course, he isn't the first one to do so. Even before RA.One released, Shahrukh Khan had announced he was going to make a sequel titled G.One. Once RA.One hit the theatres and received poor reviews, he didn't change his mind, arguing that he has invested a lot in the technology and he might as well put it to good use. During Don 2 promotions, Farhan Akhtar said the same thing. Don 2 reviews and box office collections were not pathbreaking, but he insisted he is planning to make Don 3.
If these movies had done as well as Dabangg did, we can understand the theory behind the sequel. We even understood it when Farhan made Don 2, the sequel to Don. But Agent Vinod? As of now, based on the critics' response to Agent Vinod, it doesn't seem like the film will reach the Rs 100 crore mark, much less Saif's ambitious Rs 200 crore mark. A sequel that too in the very expensive format of 3D doesn't make sense to us. Of course, you never know the vagaries of the box office, but the odds seem stacked against Saif in this case. Don't you think so? Would you be interested in watching a sequel to Agent Vinod? Tell us!
ALSO READ: AGENT VINOD: 'Pyaar ki pungi'? Or 'Love's pipe'?