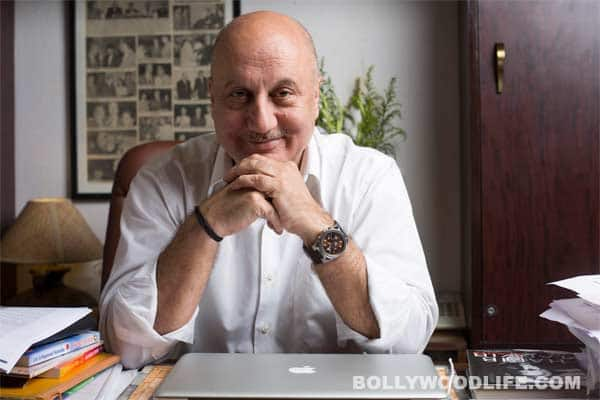 The seasoned actor believes that he can't always please the two sections and thus has taken his pick. Read on to know what it is…
Anupam Kher has been in the industry for ages now and he has seen both highs and lows in his career, and thus he is hardly affected whether his films do well or not. Although he believes that his audience's views are more important to him than of the critics, says actor Anupam Kher. His recent release Total Siyappa was not well received by the critics and neither was the earlier film Gori Tere Pyaar Mein.
But the actor, who has managed to pull off some unbelievable roles in films like Saaransh, Daddy, and Maine Gandhi Ko Nahin Mara, said, "I don't work for critics, I work for my audience. It's difficult to please everybody, but for me, life is a journey and not a destination."
Anupam's next release is Gang Of Ghosts and he will also be seen in O Teri.