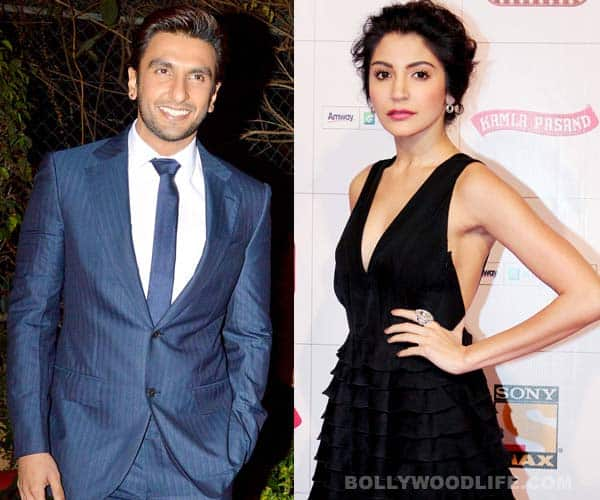 The Band Bajaa Baraat duo were known to be more than friends in the industry and outside, looks like things have gone wrong in this once sweet relationship
Anushka Sharma must have broken Ranveer Singh's heart when she revealed that she wants to erase him from her memory. Ouch! That one really hurt, especially when the Gunday actor has always sung praises for his first heroine on reel(real we're not sure). So, what's the reason behind Anushka's anger? Is she jealous of her ex-beau's famous affair with Deepika Padukone? Or is she holding a grudge against the super sweet Mr Singh?We have seen it before on Koffee with Karan 4, where ex-lovers have come delivered the most hateful speeches and revealed their most guarded secrets in the most catty fashion. So, we were not really surprised that Anushka took a jibe at her ex-lover when she was quizzed by Karan Johar. KJo asked Ms Sharma out of Ranveer Singh, Arjun Kapoor and Virat Kohli who would make a good brother, a date and who she'd like to erase from her memory. While she chose her alleged cricketer boyfriend Virat Kohli for a date and declared Arjun her hypothetical brother and left the last option for Mr Singh.
The Bombay Velvet babe then decided to even dole out an explanation. Was she worried that she had been a little too harsh on her ex-beau? Considering that she could not call Singh her brother or then take him on a date, she didn't really have an option, did she? Also the way Ranveer has gone around singing praises for his ex-girlfriend, we're sure even this little remark might just make their friendly equation go kaput.
So, now when this duo comes back together for Zoya Akhtar film, will they reconcile? BollywoodLifers, what do you think?