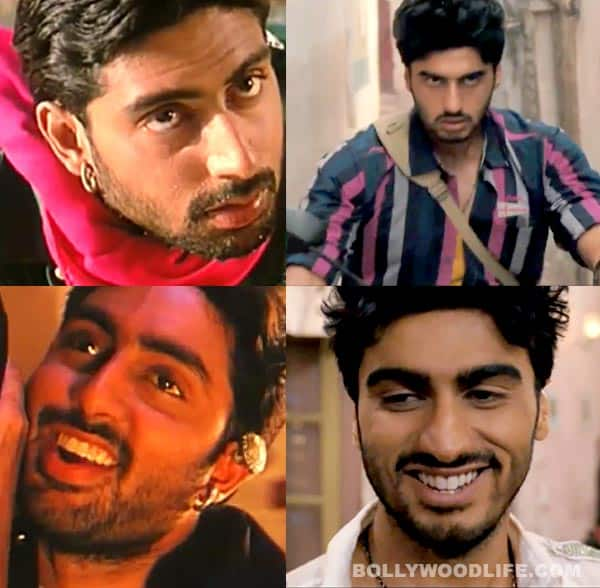 While watching the trailers of Ishaqzaade we couldn't help but notice the Kapoor boy's resemblance to Abhishek's look in Refugee, albeit the newbie is rather more expressive!
If you are already going gaga over the young and rugged Arjun Kapoor, we would like you to remember the big buzz around Abhishek Bachchan's debut film, Refugee. Instead of choosing a cutely boyish image, junior Bachchan preferred to make an entry into Bollywood with a grungy look.
Arjun seems to be following in his footsteps with his look as the angry young lad in Ishaqzaade. Boney Kapoor's son has a stark resemblance to Abhi's avatar in his debut film, with the rawness, the beard and the ruffled hair. And we just couldn't help noticing the similarity between the boyish smiles of these two actors.
But hopefully that's where the likeness ends. Honestly, the one thing where we wouldn't like to compare Arjun to Abhishek is in acting. We hope that the Ishaqzaade male lead has at least a few more expressions on his face than Abhi's wooden deadpan. Don't you agree?
WATCH:
'Ishaqzaade' song 'Aafaton ke parinde'
ALSO READ: