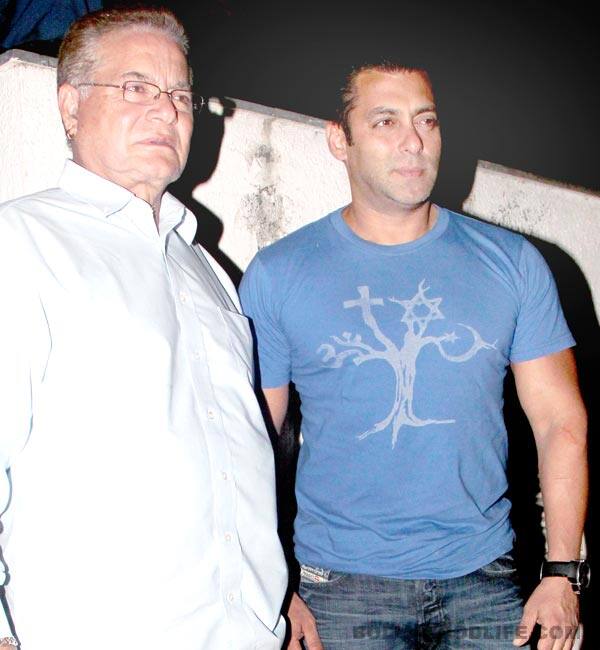 Cineswami tells us more about the Indian Screenwriters' Conference to be held on February 25
It's that time of the year again. The members of the Film Writers' Association (FWA), India's apex body for screenwriters are to meet for their annual session of navel gazing. The third Indian Screenwriters' Conference unspools February 25 through 27 in Mumbai. The burning questions, triggered by the horrendous Delhi gang rape, which will be discussed at the conference, are: "How does popular cinema and TV portray women and the gender equation? Why has machismo become so integral to the definition of the new hero? And, what are the subliminal messages leaking out of our scripts?"
The FWA said in a statement: "FWA believes that it's time for some soul-searching! Screenwriters, as the original architects of narratives that engage the popular imagination, must get discuss and reflect on such issues, and collectively introspect on the question of social responsibility of our profession." Don't have the foggiest what 'get discuss' means. Perhaps it is a reflection of the quality of screenwriting in our country today? The conference will also discuss new and emerging work and also attempt to demystify the newly ratified Copyright Act.
Confirmed participants include Salim Khan, Javed Akhtar, Gulzar, Ashutosh Gowariker, Anurag Basu, Rakeysh Omprakash Mehra, Govind Nihalani, Sriram Raghavan, Sudhir Mishra, Amit Khanna, Vipul Shah, Jabbar Patel, Vikramaditya Motwane, Bejoy Nambiar, Abbas Tyrewala, Amole Gupte, Habib Faisal, Navdeep Singh, Girish Kulkarni, Umesh Kulkarni, Lekh Tandon, Abhishek Sharma, Shridhar Raghavan, Thiagarajan Kumararaja, Rituparno Ghosh, Hariharan, Urmi Juvekar, Ishita Moitra, Manu Rishi Chadha, Leena Yadav and Prasoon Joshi.
The FWA also says: "Aamir (Khan) is extremely keen and has promised to try his damndest to be there for the first two days (he is shooting for P.K.)."
Meanwhile, another gifted writer, Anurag Kashyap is currently in London to promote the UK release of Gangs of Wasseypur. The film premieres at the prestigious Queen Anne auditorium in the British Academy of Film and Television Arts (BAFTA) to an audience comprising a who's who of British cinema. However, more than the BAFTA premiere Kashyap is excited that Wasseypur has been chosen as the Film Of The Month by the most revered film publication in the world – Sight & Sound. The director can't stop grinning ear to ear at the fact that he has finally been featured prominently in the very magazine that he used to purloin from the British Council Library and provided him his first window to world cinema.
Finally, Eros International and Multi Screen Media Private Limited (Sony Entertainment) have announced that they are co-investing in and co-producing Shashant Shah's Bhajathe Raho. Best known for Chalo Dilli, Shah's film stars Tusshar Kapoor, Ranveer Shorey, Vinay Pathak, Ravi Kissen and Dolly Alhuwalia. The producers describe Bhajathe Raho as "a fun potboiler" and "a slice of life film".