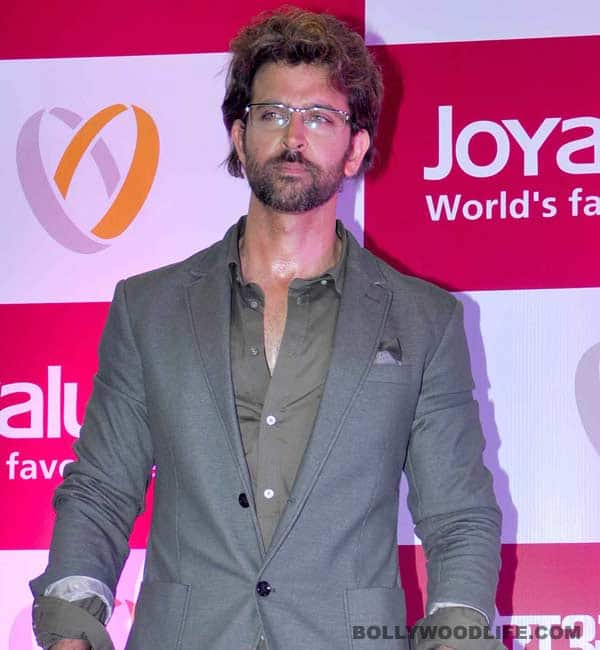 The Krrish 3 superhero has apparently hired a life coach with a questionable past to get over separation from Sussanne
Looks like Hrithik Roshan is seeking serious help to get over his separation with wifey Sussanne that grabbed headlines. The Greek God of Bollywood, we hear, has employed the services of a life coach with a questionable past, to tide over his recent separation from his wife.
Our secret birdie has chirped to us that a certain Arfeen Khan, who has been working with Hrithik since the past few months, and who charges the actor a ludicrous amount of money for his services, has almost taken over the actor's life. The coach trains not only Hrithik, but also his sister Sunaina and mother Pinky Roshan. Our source informs "Arfeen surrounds Hrithik at most times. His job is to keep Hrithik upbeat, but the way that Arfeen is going about it, he is distancing HR from his friends and well wishers."
The life coach, interestingly, has a number of allegations against him by the clients he trains. One company has even gone online to allege that the coach owes them money. "Afreen is using Hrithik, the self-styled coach is also trying to become pally with other Bollywood and political biggies so that he can advertise his services to them," added our source.
When contacted by a leading newspaper, Arfeen denied that he is coaching Hrithik, or even the fact that the star is a client. He maintains that Hrithik only attended one of my seminars, and the superstar gave me a foreword for his book.
Hrithik's close friends are of the opinion that the superstar is being taken for a ride as the coach is exploiting every possible opportunity for his own advancement. We even hear that he travels with Hrithik ( first class, obviously) wherever he goes and even stays in the best of the hotels and hobnobs with the best in not just the entertainment business but also with politicians.
And he does get paid handsome moolah just to keep the superstar's mood elevated and his head clean!