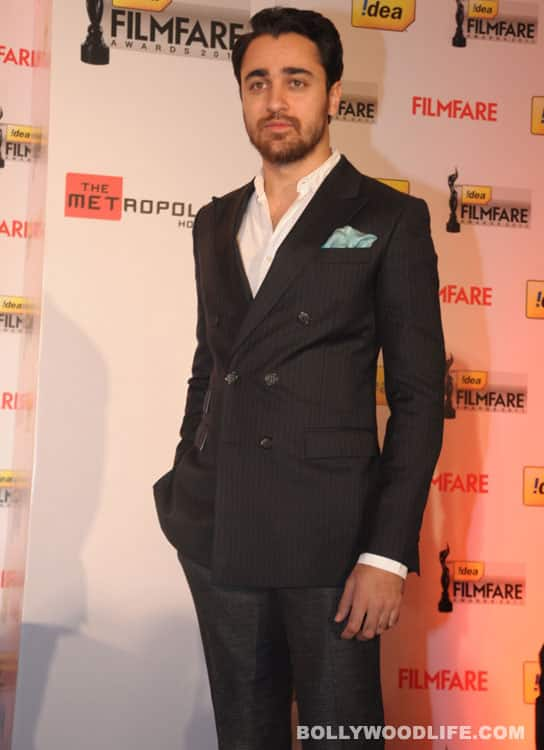 The Delhi Belly actor has been instructed to grow a beard to camouflage his boyish face. Director Vishal Bhardwaj felt that his clean shaven look won't go well with the rustic theme of Matru Ki Bijli Ka Mandola
So far Imran Khan has successfully managed to grab film after film on the strength of his chocolate boy face, impish smile and boy-next-door charm. And there's no doubt that he has managed to score some hits and keep the audience occupied with the romantic comedies. Thankfully, just when we thought he was going overboard with the identical love plots, the maverick filmmaker Vishal Bhardwaj signed him up for a satire set in the heartland of India, Matru Ki Bijli Ka Mandola. We knew right away that this would be a path-breaking role for Imran who has been stuck in boyish characters ever since he set foot in filmdom. The stereotypical roles can be partly blamed on his clean and chikna looks.
Anyway, so the filmmaker asked Imran, who looks way younger than his real age (the actor turned 29 this year), to grow a beard and beef up his body for the countryside character. And that's why he is seen at recent dos in a neatly trimmed beard. While we think the facial hair does add a few years to his boyish features, it isn't doing anything to shine his personality. While most B-town actors start looking super-sexy (case in point: SRK in Chak De, Hrithik Roshan in Guzaarish and Ranbir Kapoor in Rockstar) when they grow their facial hair, Imran's beard somewhat hasn't upped his sex quotient at all. Don't you think so? Anyway, we only hope that all the effort he has been putting into the look doesn't go waste. But remember the actor managed to create quite an impression when he grew some facial hair (in the form of a scanty stubble) for the first time, in Delhi Belly. Let's hope it proves lucky again!