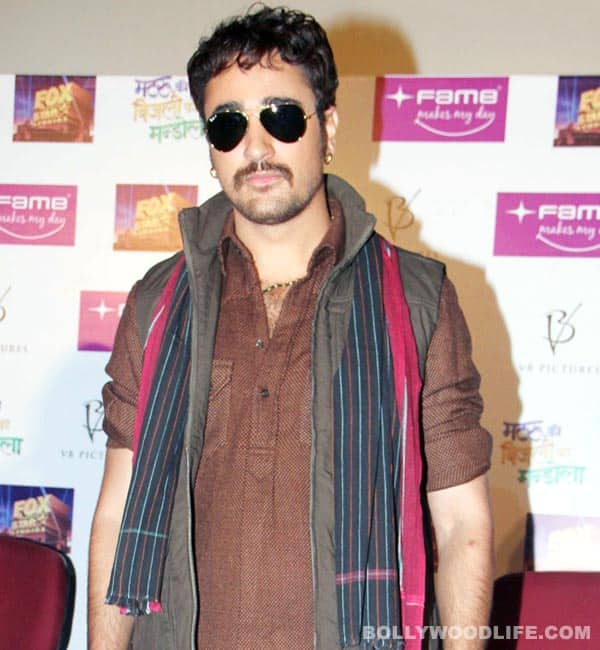 The Ek Main Aur Ekk Tu actor went through a grueling time to perfect his character Matru's histrionics in Vishal Bhardwaj's next. Wonder if this is the sole reason why he wished he had not done the film in the first place?
Little did Imran Khan know that he'll be facing a tough time getting into the skin of his character Matru in his upcoming release Matru Ki Bijlee Ka Mandola. The Luck actor who was Vishal Bhardwaj's second choice for the role of Matru (the first being Shahid Kapoor) was surprised with the filmmaker's decision to cast him in the movie, considering that he had no knowledge of the language and the desi character was completely alien to him.
"Vishal later explained it to me that casting against type was what was exciting. The role sounded exciting to me but once I took it up, I realised that delivering the role would be one uphill task, in terms of the body language and mouthing desi dialogues," said Imran in an interview, and elaborated, "I had to create a three dimensional character of Matru. Playing the role gave me consistently sleepless nights because I didn't know if I was doing it right. I remember constantly thinking through the shoot that I had made a huge mistake taking this role up." Hmmm… now that's quite a confession no?
Well, it's certainly not easy to please the talented Vishal Bhardwaj, Imran! But don't worry, as your veteran co-star Pankaj Kapur has said some nice things about your performance. Wanna know what those are?